Dr. Charles F. Stanley
(1932-2023)
Known to audiences around the world through his wide-reaching TV and radio broadcasts, Stanley modeled his more than six decades of pastoral ministry after the apostle Paul's message in Acts 20:24: "Life is worth nothing unless I use it for doing the work assigned me by the Lord Jesus—the work of telling others the Good News about God's mighty kindness and love."
1932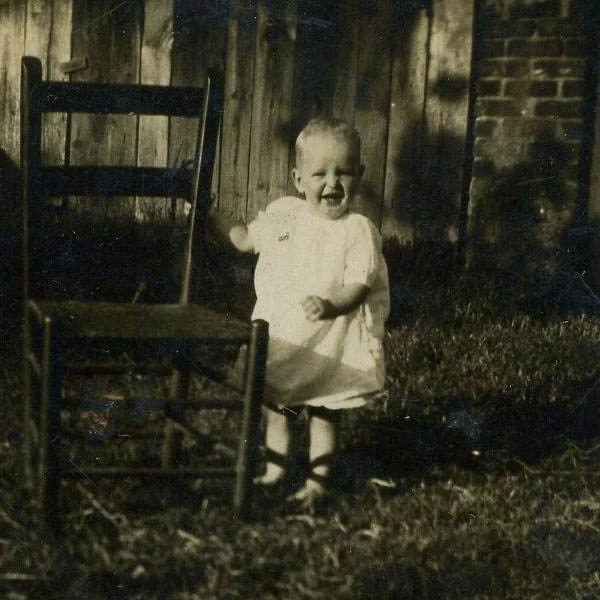 Born in Dry Fork, Virginia
September 25, 1932
Charles Frazier Stanley Jr. was born on September 25, 1932, in the small town of Dry Fork, Virginia. The only child of Charley and Rebecca Stanley, Charles came into the world during a time when the entire nation felt the grip of the Great Depression. However, Charles refused to let the Great Depression or the difficulties of his life define him. Instead, like his father and grandfather before him, he clung to God's Word and trusted the Lord regardless of the challenges.
1933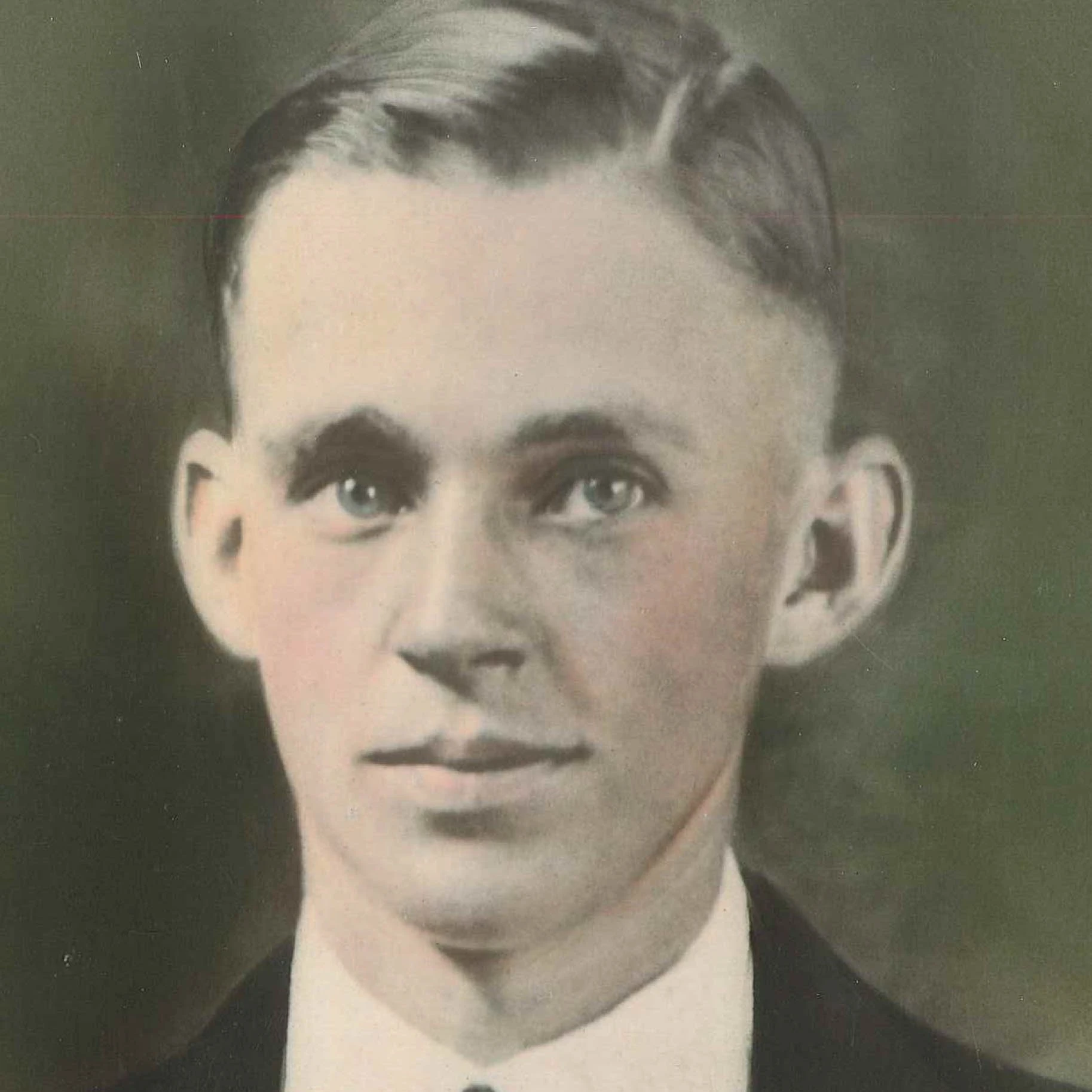 The Death of His Father
June 18, 1933
Three months after Charles was born, his father, Charley F. Stanley Sr., became deathly ill from a kidney condition called Bright's disease. He died 6 months later on June 18, 1933, at the young age of 29 years old. Now a widow with deceased parents of her own, Rebecca worked to make ends meet during some of the nation's darkest days. Charles would come to speak often of his mother's great faith and courage during these hard times and the lasting impact it had on his life.
1942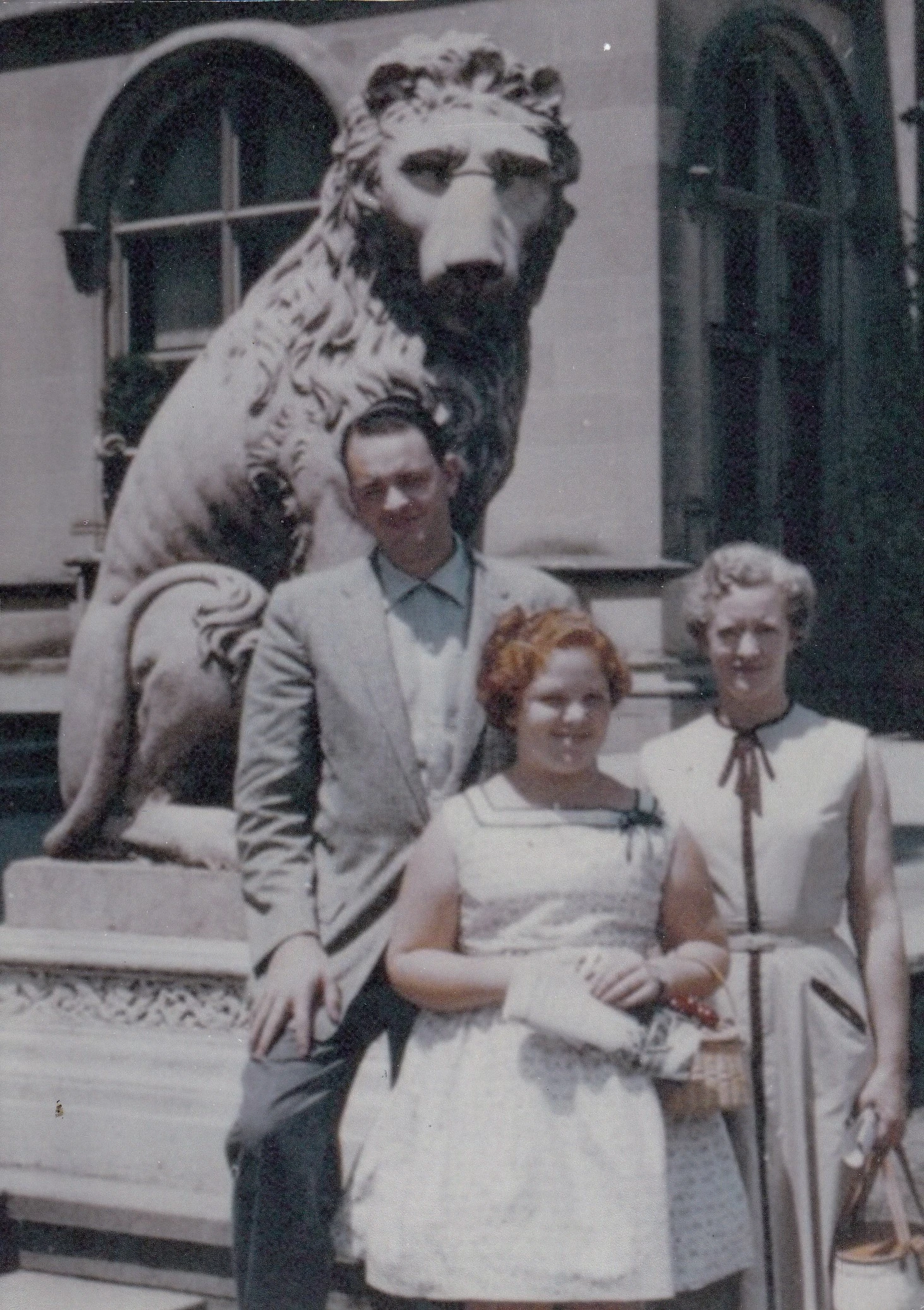 An Occasion for Prayer
When Charles was 9, Rebecca remarried and later gave birth to a baby girl named Susie—Charles' only sibling (Charles, Susie, and Rebecca are pictured to the left).

Sadly, Charles' new stepfather struggled with anger and bitterness, making life difficult at home. So Charles spent a great deal of time out by himself—delivering newspapers, on the grassy shore by Fall Creek, or at the church. But it was in those solitary moments that Charles learned to pray and trust God to be his Protector and Defender. In that way, God turned Charles' adversity into a bridge that strengthened his relationship with Jesus.
1944
Salvation
June 9, 1944
Charles accepted Jesus as his Lord and Savior just before his 12th birthday at the Pentecostal Holiness Church of Danville, Virginia.
1947
Call to Ministry
From the day of his salvation, Charles wanted to share the good news of the gospel with others, and at 14, he confessed to a friend that he felt called into the ministry to preach. Little did he know that his willingness to follow the Lord's leading would begin a lifetime of ministry that would span more than 60 years and reach the world.
1949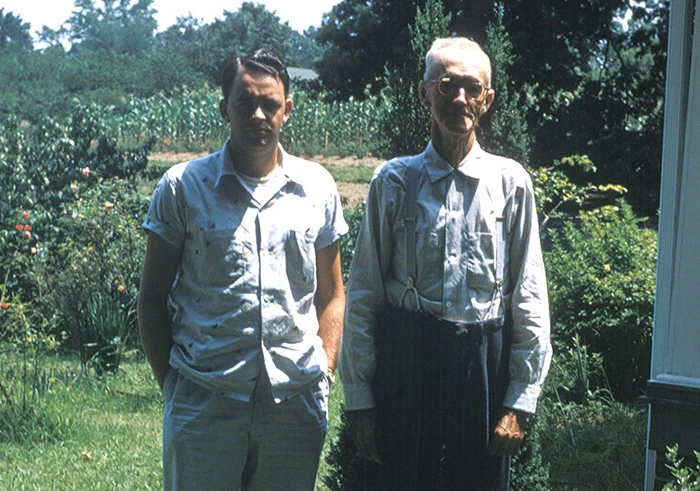 His Grandfather's Legacy
At 16, Charles traveled to Siler City, North Carolina, to visit his grandfather and spiritual mentor, George Washington Stanley. A preacher himself, George spent the next six days teaching his grandson some of the most important guiding principles that would direct Charles' walk with God for the rest of his life.
1950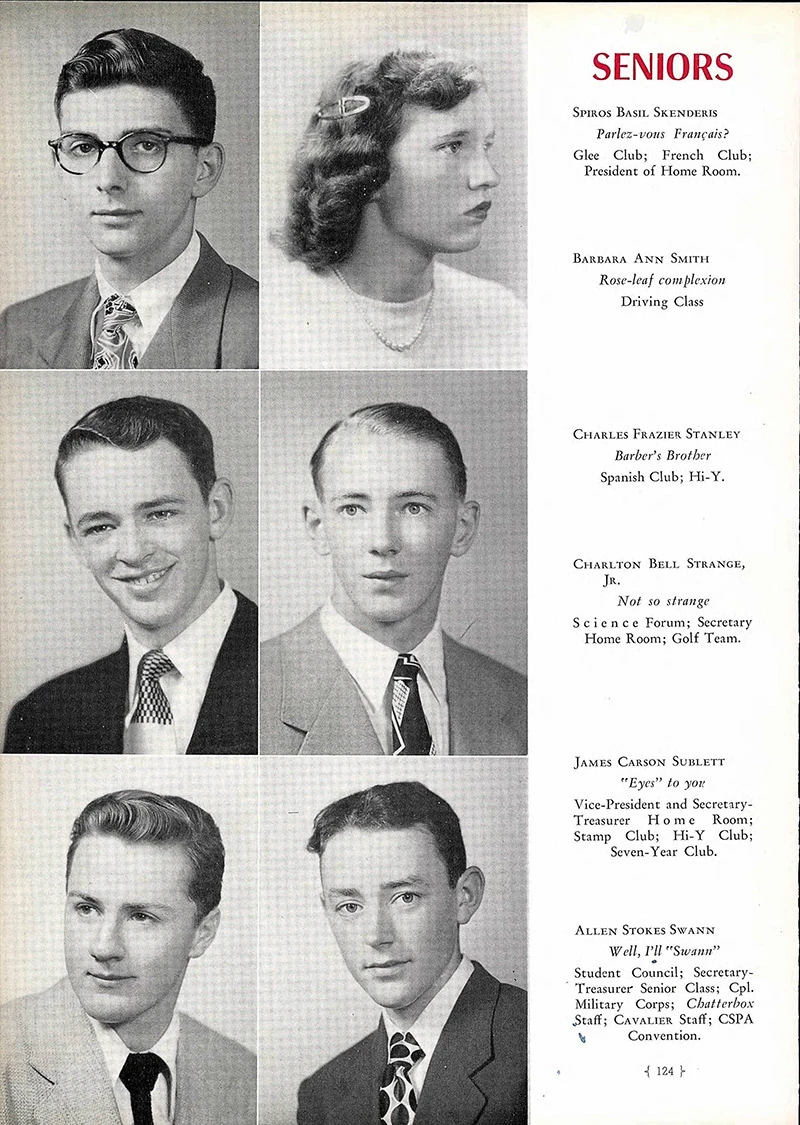 High School Graduation
June 9, 1950
Charles graduated from George Washington High School in June of 1950. The money he earned working a paper route and washing cars at a service station wasn't enough to allow him to attend college. So Charles and his mother would kneel together to pray for God's provision in this area. The Lord eventually provided a 4-year scholarship for him to attend the University of Richmond.
1954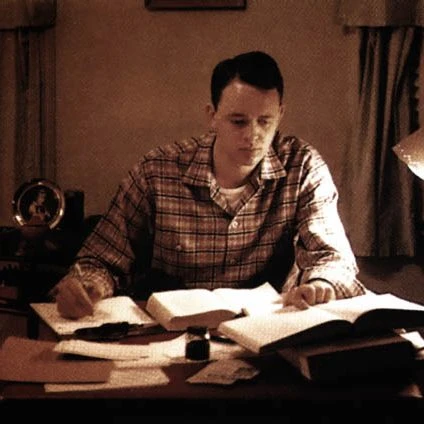 University of Richmond, Bachelor of Arts
June 7, 1954
Charles attended the University of Richmond in Richmond, Virginia, and earned a Bachelor of Arts degree in History. While at college, he joined the Air Force ROTC program out of a great respect for the military and a desire to become a chaplain. However, God began to redirect Charles path away from the military and towards attending seminary.
1955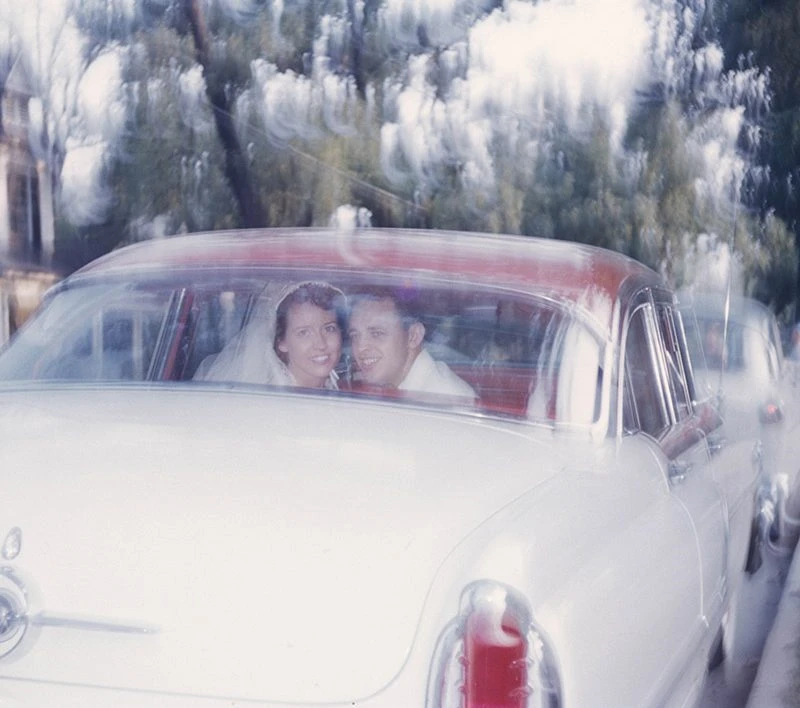 Marriage
August 6, 1955
On August 6, 1955, Charles Frazier Stanley Jr. married Anna "Annie" Margaret Johnson. They eventually would have two children together, Andy and Becky. When Annie went home to be with Lord on November 10, 2014, Charles said he wanted the world to remember what was best in Annie as the mother of his children and a woman who served God and others with her whole heart.
1956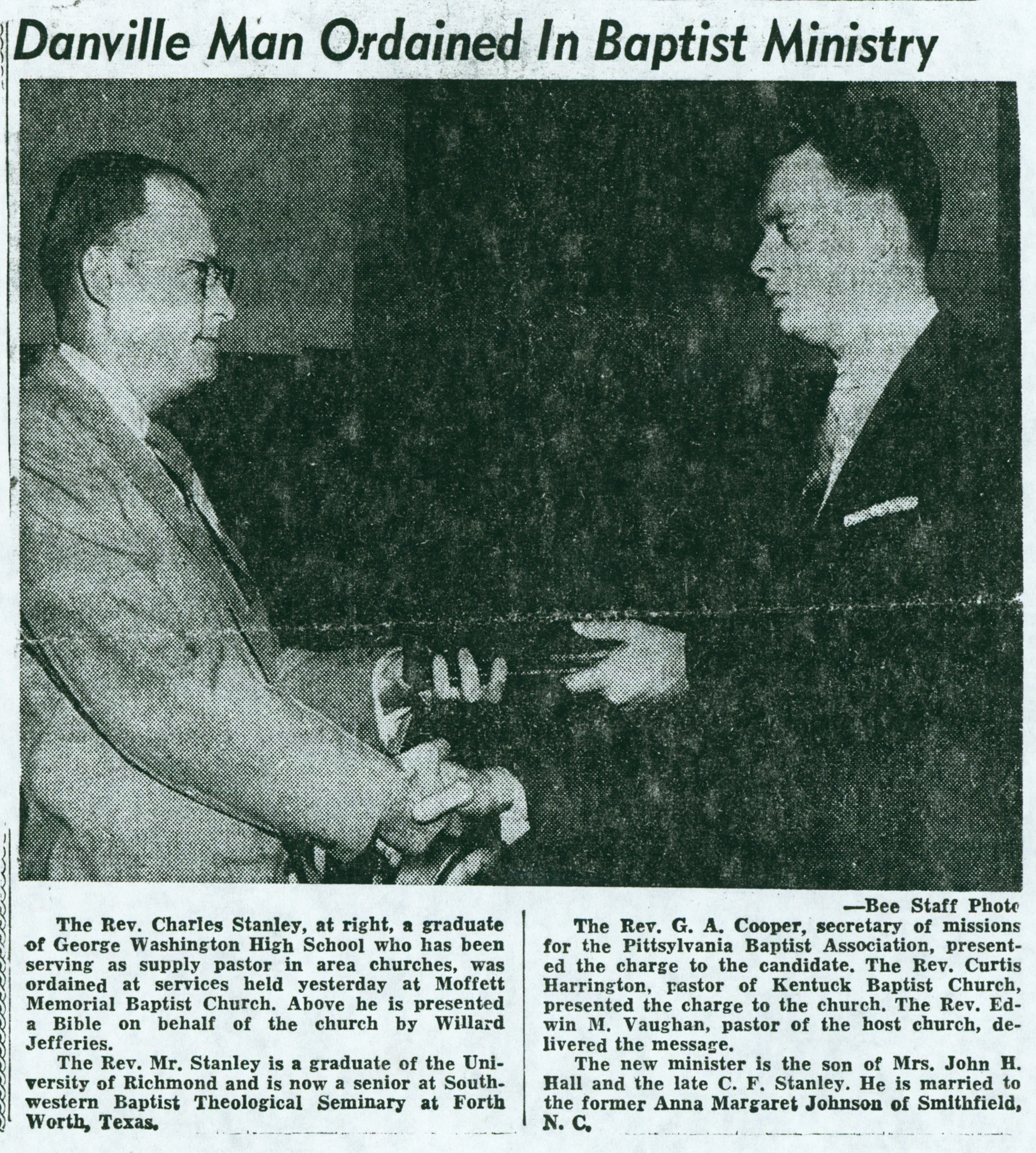 Ordination
August 18, 1956
Rev. Stanley was ordained to the ministry on August 19, 1956, at Moffett Memorial Baptist Church in Danville, Virginia.
1957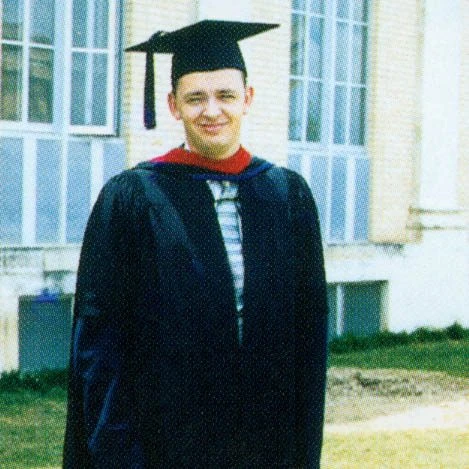 Southwestern Theological Seminary
May 1957
In May of 1957, Rev. Stanley graduated with a Bachelor of Divinity degree from Southwestern Baptist Theological Seminary in Fort Worth, Texas.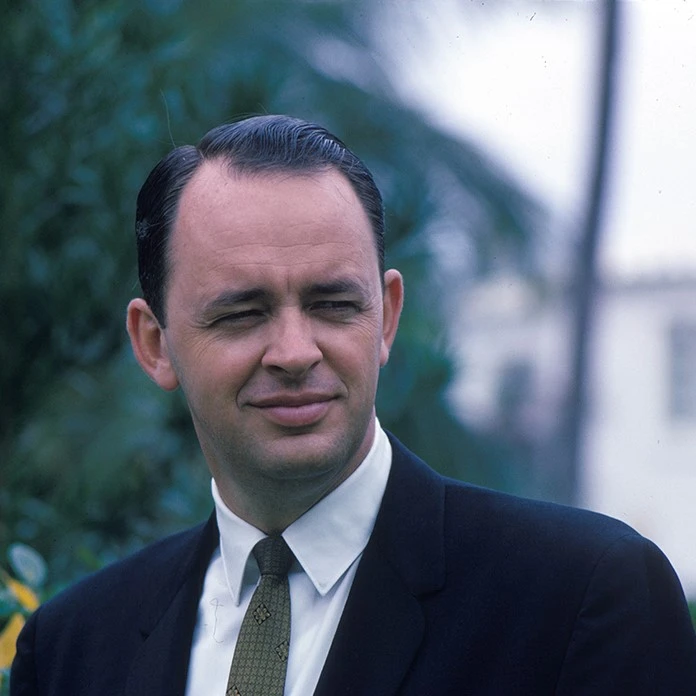 Pastor of Fruitland Baptist Church in Hendersonville, North Carolina
June 1957
While visiting his wife's family cottage on Lake Lure in Hickory Nut Gorge, North Carolina, during the summer of 1956, Rev. Stanley was invited by a deacon of the nearby Fruitland Baptist Church to fill the pulpit for a couple Sundays while the pastor was out on vacation. The people enjoyed his preaching so much that when their pastor decided to retire the following year, they called Charles to be their new pastor in June of 1957.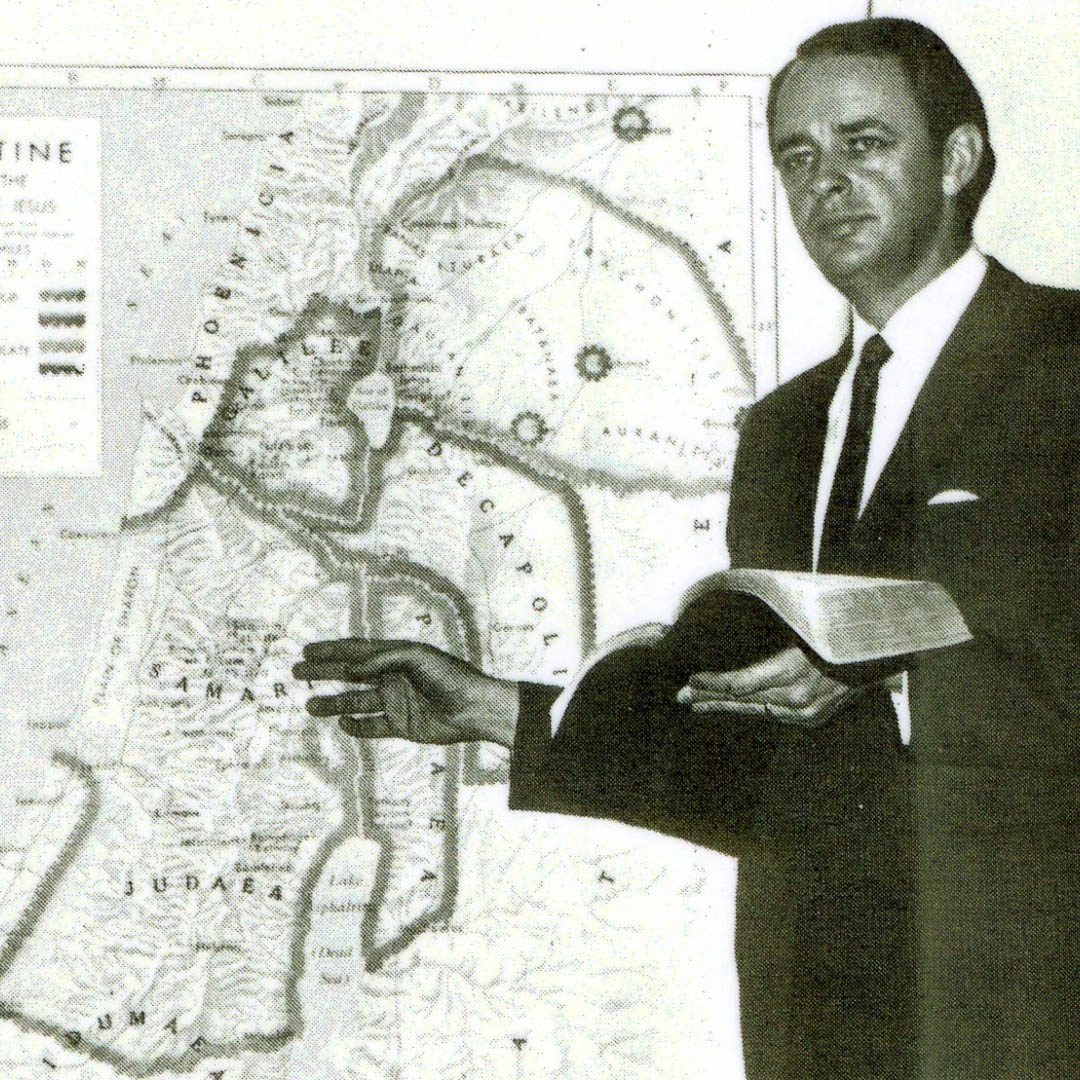 Fruitland Bible Institute
October 1957
At the request of Dr. J. C. Canipe, President of Fruitland Bible Institute, Rev. Stanley began teaching homiletics, preaching, and evangelism in the fall of 1957. Most of the 160 students enrolled at the Institute were older than Rev. Stanley was—ordained pastors with years of experience in their churches. They simply hadn't been given the opportunity to attend seminary. Although Rev. Stanley felt inadequate for the task, he trusted God, relied on the Holy Spirit, and did his best. And those pastors accepted him instantly, encouraged him immeasurably, and showed an incredible eagerness to learn.
1958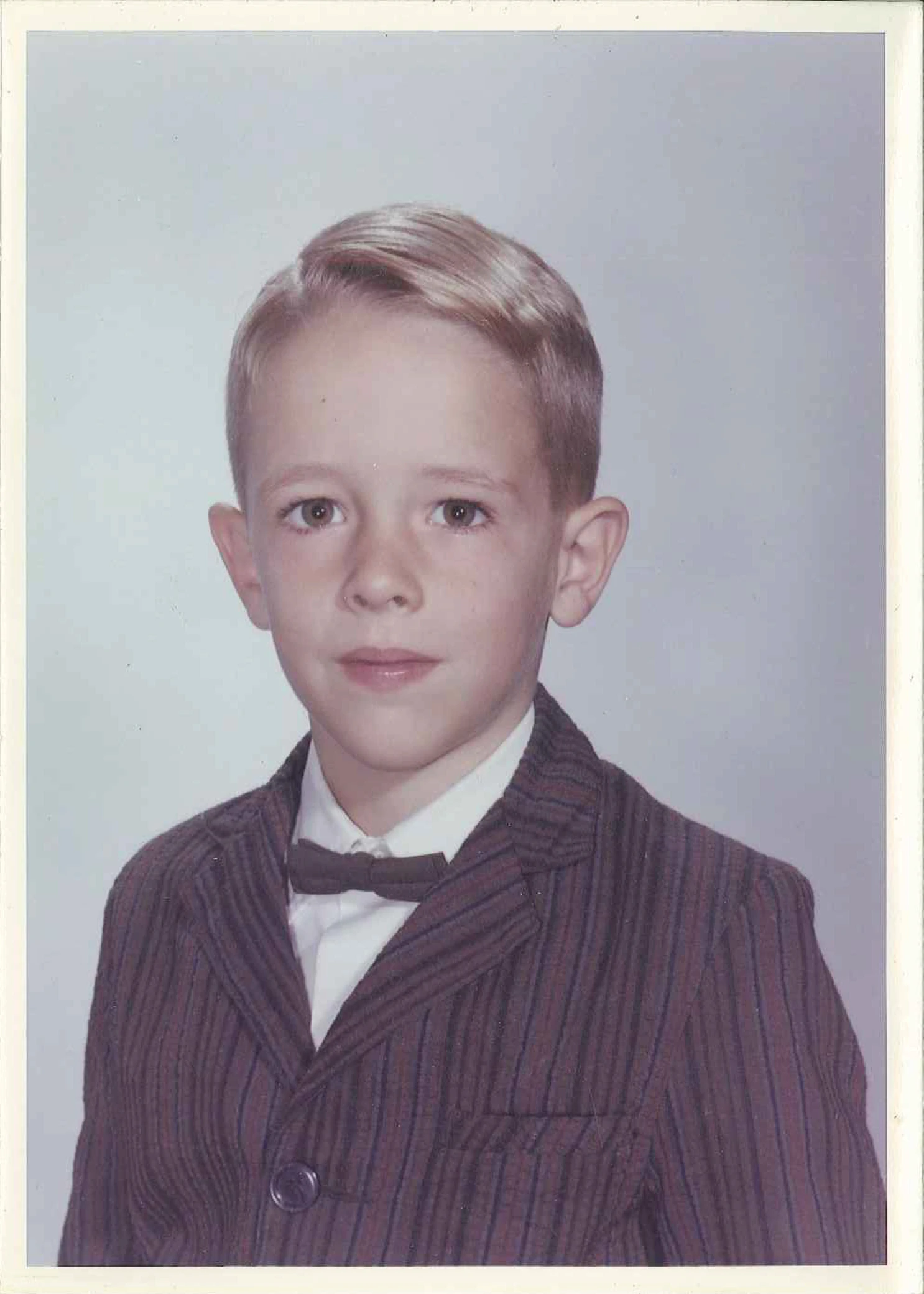 The Birth of His Son
May 16, 1958
On May 16, 1958, his son Charles Andrew "Andy" Stanley was born. Today, Andy is the founder of North Point Ministries and preaches the gospel as the senior pastor of North Point Community Church, a multi-site church based in Alpharetta, Georgia. Andy and his wife, Sandra, live in Milton, Georgia. They have 3 children, Andrew, Garrett, and Allie.
1959
Pastor of First Baptist Church of Fairborn, Ohio
November 8, 1959
On November 8, 1959, Rev. Stanley accepted the pastorate of First Baptist Church of Fairborn, Ohio. He was excited about the area's potential and the chance to serve military families at the nearby Wright-Patterson Air Force Base.
1961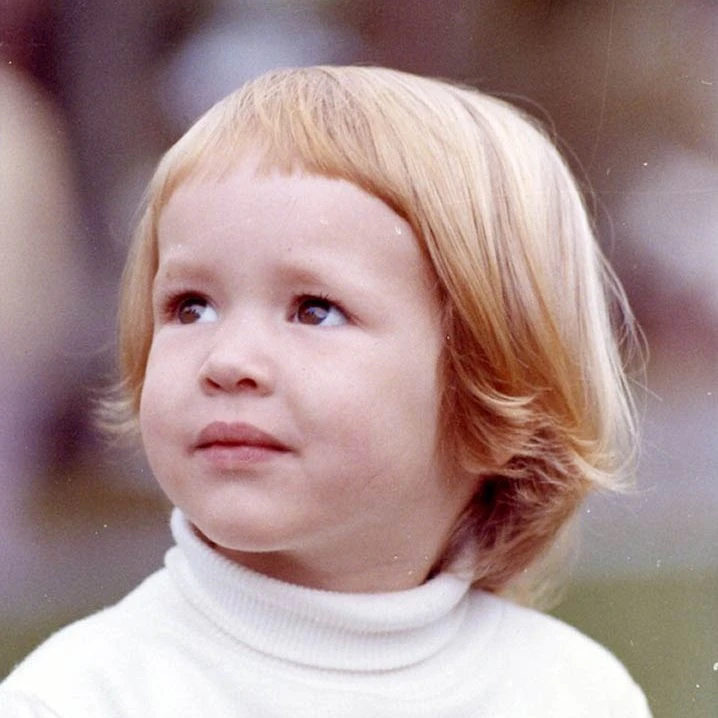 The Birth of His Daughter
June 9, 1961
On June 9, 1961, his daughter Rebecca "Becky" Louise Stanley was born. Today, Becky lives in Dallas, Texas, and is active in ministry. She has 3 children, Jonathan, Annie, Matthew, and two grandsons.
1962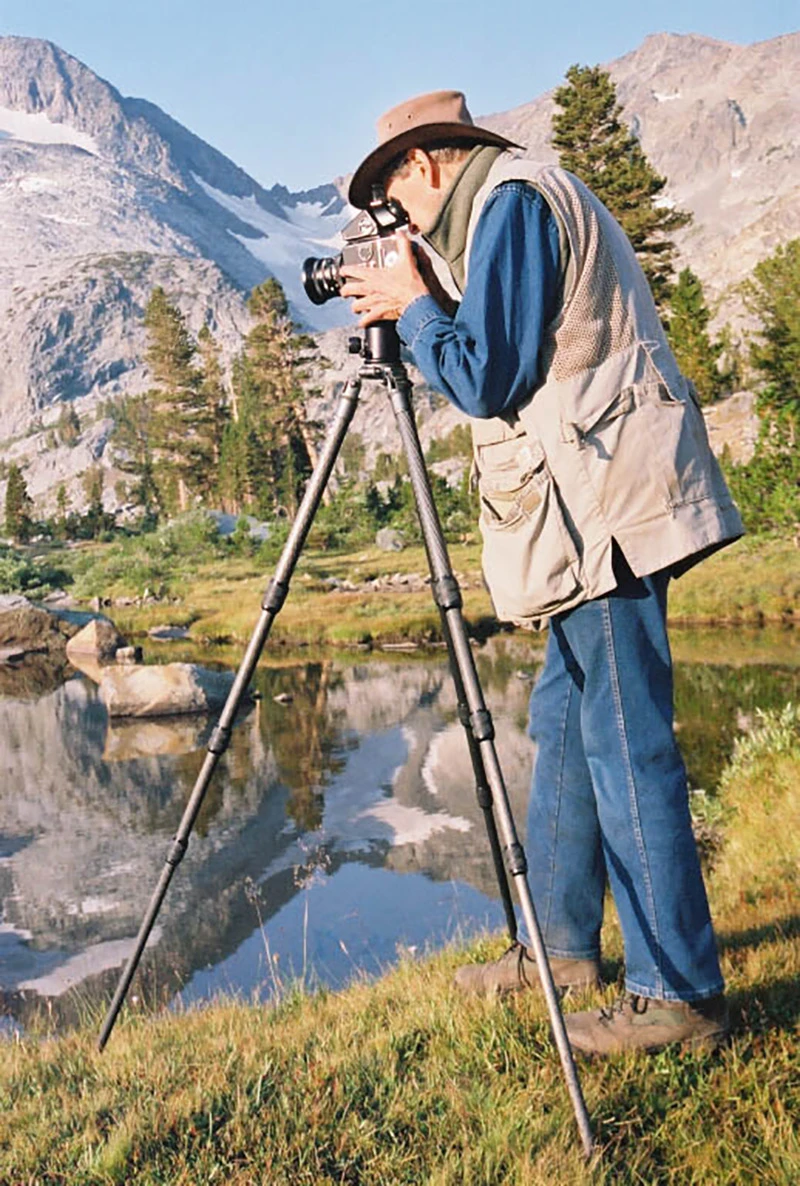 A Love for Photography
Rev. Stanley fell in love with photography on a mission trip to Haiti in 1962. At the time, he didn't even own his own camera. Instead, he had to borrow his wife's Retna IIa--a folding 35mm camera made by Kodak AG--to capture the beauty of God's handiwork on the island. Once he returned from his trip and had the pictures developed, he was impressed by their beauty and the way God spoke to him through the photos. From there, he continued to take photos wherever he went.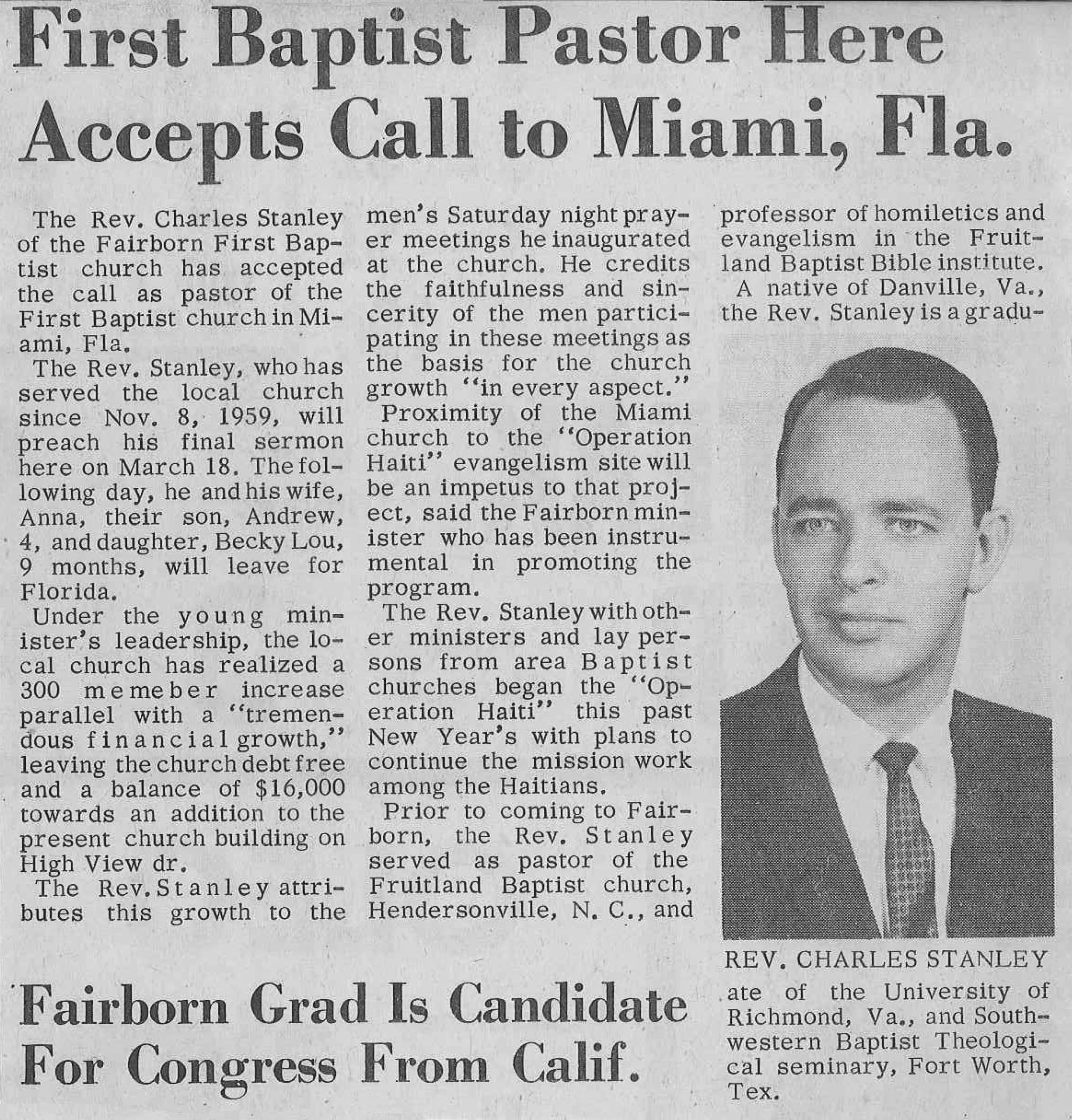 Pastor of First Baptist Church of Miami, Florida
March 18, 1962
On March 18, 1962, Rev. Stanley became the pastor of First Baptist Church of Miami, Florida. While there, he began working on his graduate degrees and founded the George Mueller Christian School, which opened its doors in August of 1966.
1968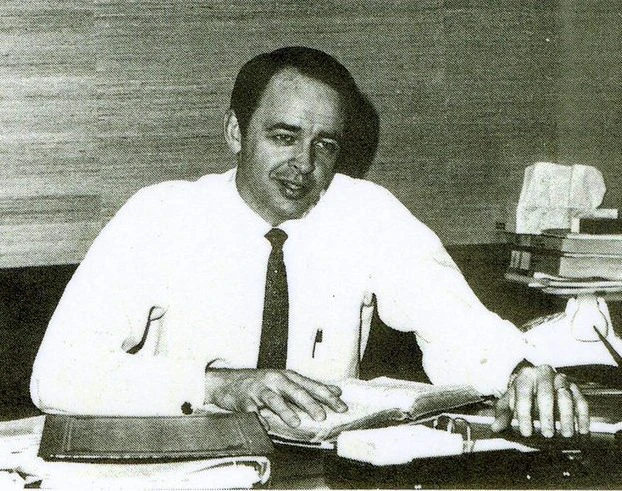 Luther Rice Seminary, Master of Theology
Rev. Stanley continued his studies at Luther Rice Seminary, earning his Master of Theology in 1968.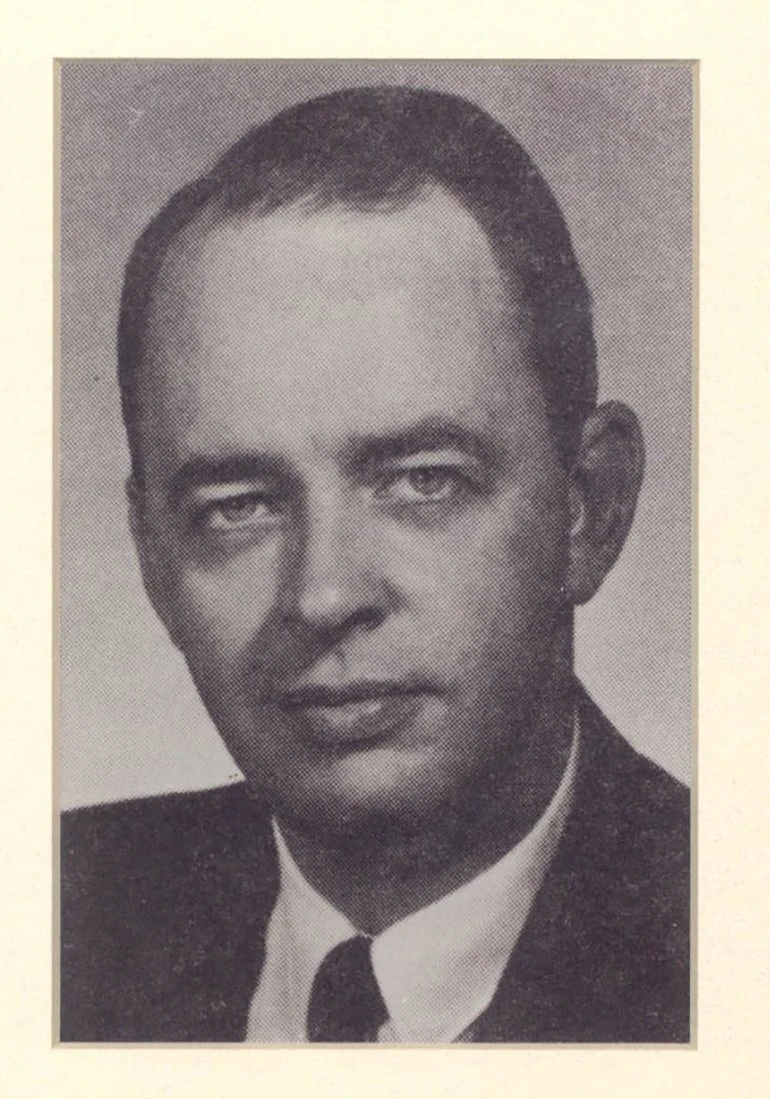 Pastor of First Baptist Church of Bartow, Florida
May 1968
In May of 1968, Rev. Stanley accepted the pastorate of First Baptist Church of Bartow, Florida. After only 11 months, the Lord began to lead Rev. Stanley in a new direction, and by September of 1969 he and his family moved to Atlanta, Georgia.
1969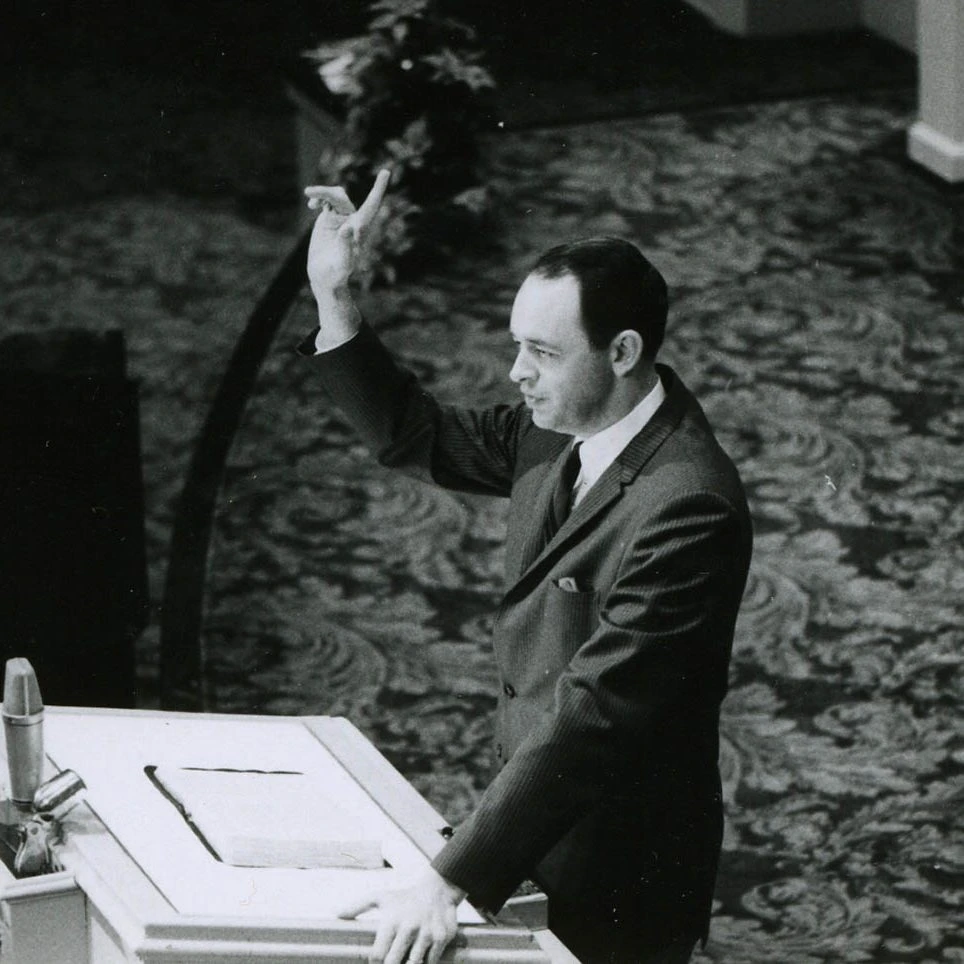 Associate Pastor, First Baptist Church of Atlanta, Georgia
October 12, 1969
After much prayer and consideration, Rev. Stanley accepted the position of Associate Pastor at First Baptist Church, Atlanta, Georgia on October 12, 1969. He had been warned that he had a rough road ahead of him. He and the senior pastor had differing theological viewpoints and the church suffered from divisive political agendas. Through these tough times, Rev. Stanley stayed committed to the Lord's directive to reclaim the church for the kingdom of God.
1971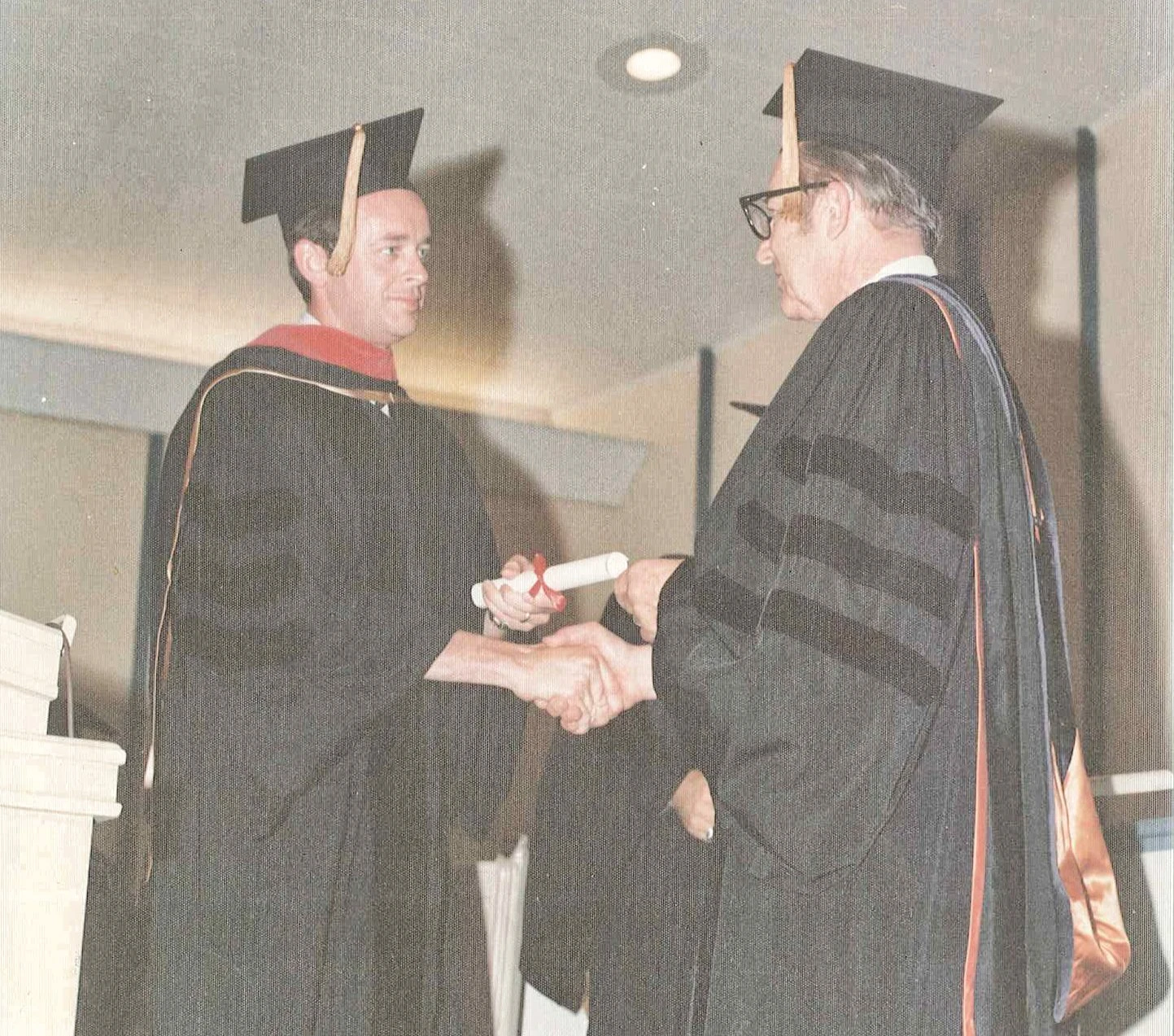 Luther Rice Seminary, Doctor of Theology
Dr. Stanley believed in being a lifelong learner. He earned his Doctor of Theology from Luther Rice Seminary in 1971.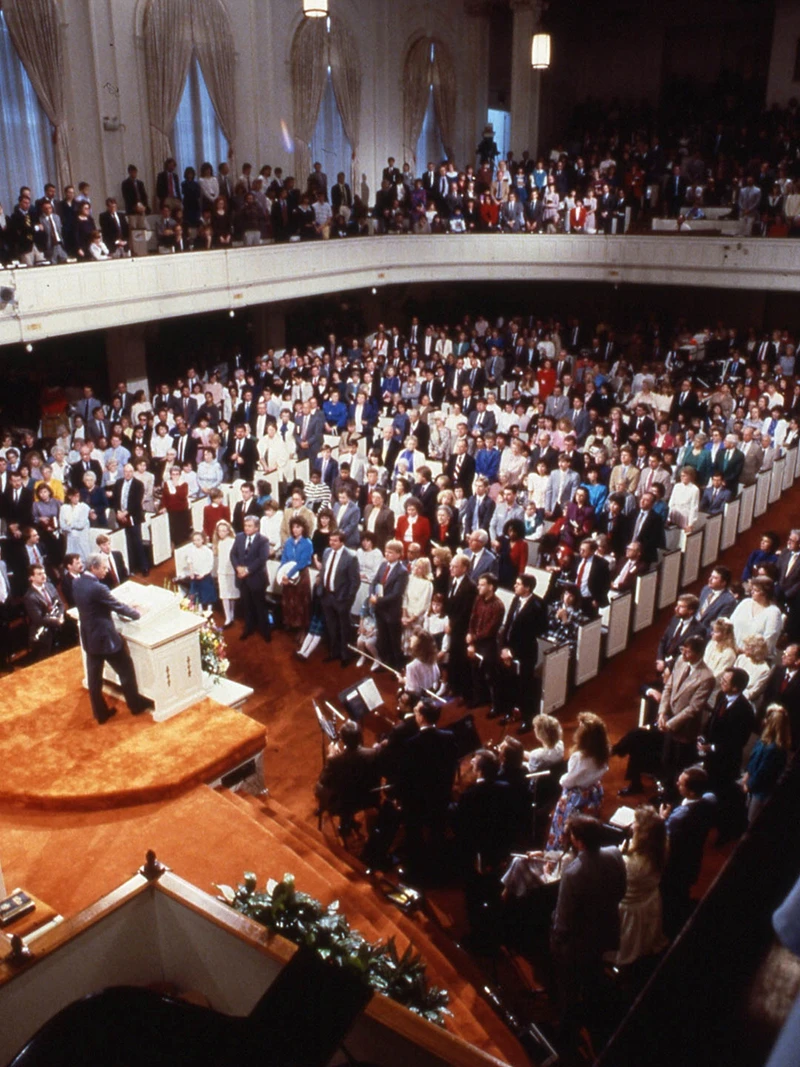 Senior Pastor of First Baptist Church in Atlanta, Georgia
October 1971
After a dramatic business meeting that called for a standing vote, the church called Dr. Stanley to be the sixteenth pastor of First Baptist Church, Atlanta, Georgia, on October 1, 1971. The dissenting group and their supporters finally left over the first few months, but not without a fight--figuratively and literally. (Dr. Stanley was even punched in a particular emotionally-charged meeting!) This left the church battered and worn, but those who remained were ready to serve God and move forward. The Lord blessed their obedience mightily over the years to come.
1973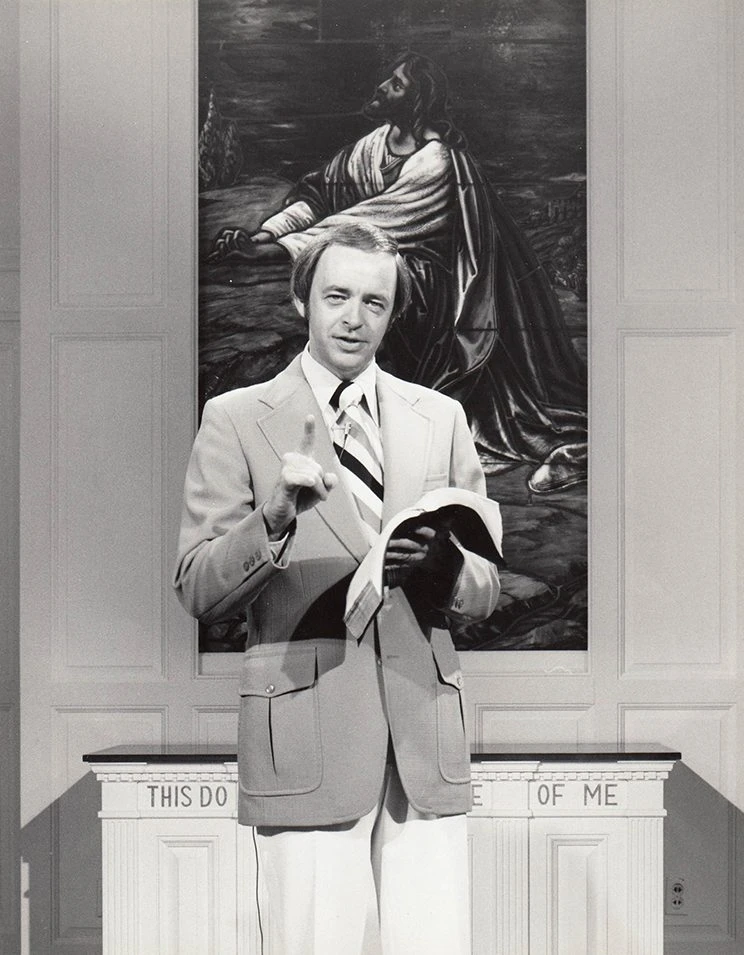 "The Chapel Hour"
First Baptist Atlanta's services used to be broadcast on an Atlanta-area television station in black and white, but due to the volatile church politics, the services were taken off the air in 1972. However, during the following year, Dr. Stanley launched a new half-hour program called "The Chapel Hour," which began airing on WXIA-TV 11 and WANX 46 in color and on WGST 920 on radio.
1977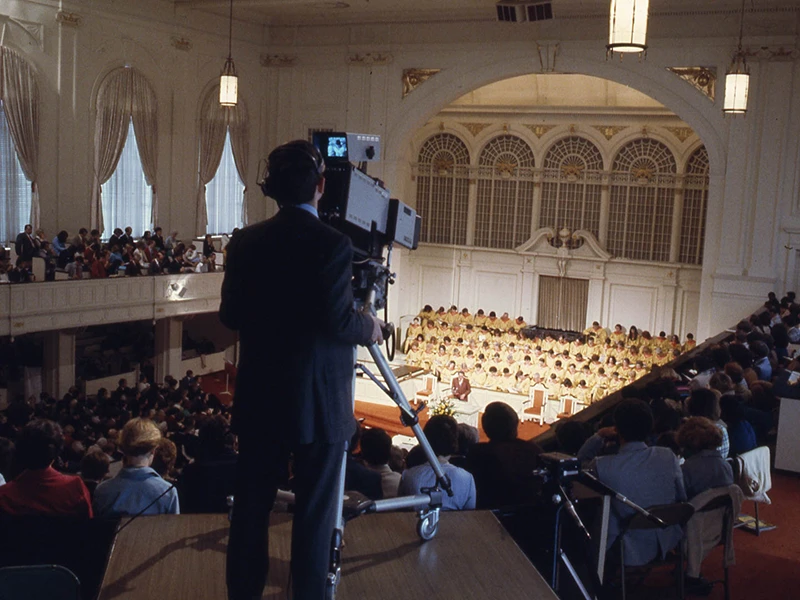 "In Touch with Dr. Charles Stanley"
In 1977, Dr. Stanley was approached by the Christian Broadcasting Network for sermons. Suddenly, the program went from reaching viewers in Atlanta to touching a nationwide audience. Because of this, Dr. Stanley decided to rename "The Chapel Hour" to give the program a more meaningful title. He chose "In Touch," inspired by a Living Bible devotional he owned with the same name. As the ministry continued to grow, In Touch Ministries would eventually be incorporated in 1982 and grow by leaps and bounds over the coming years.
1980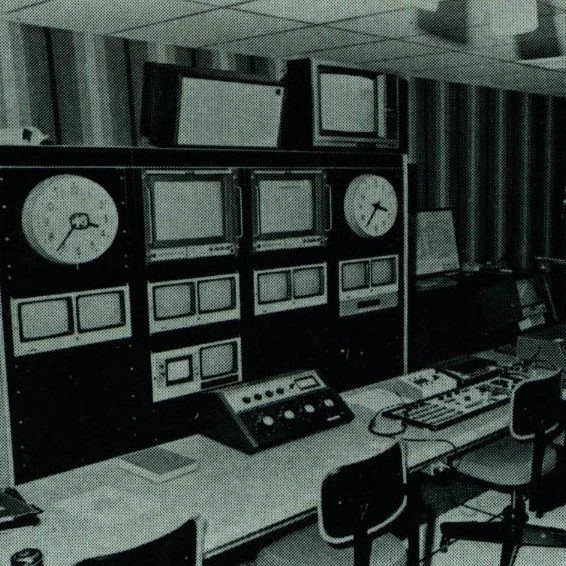 First FM Radio Station
The first FM radio station—100,000-watt border station in McAllen, Texas, KVMV-FM 96.9—began airing "In Touch with Dr. Charles Stanley" in 1980.
1982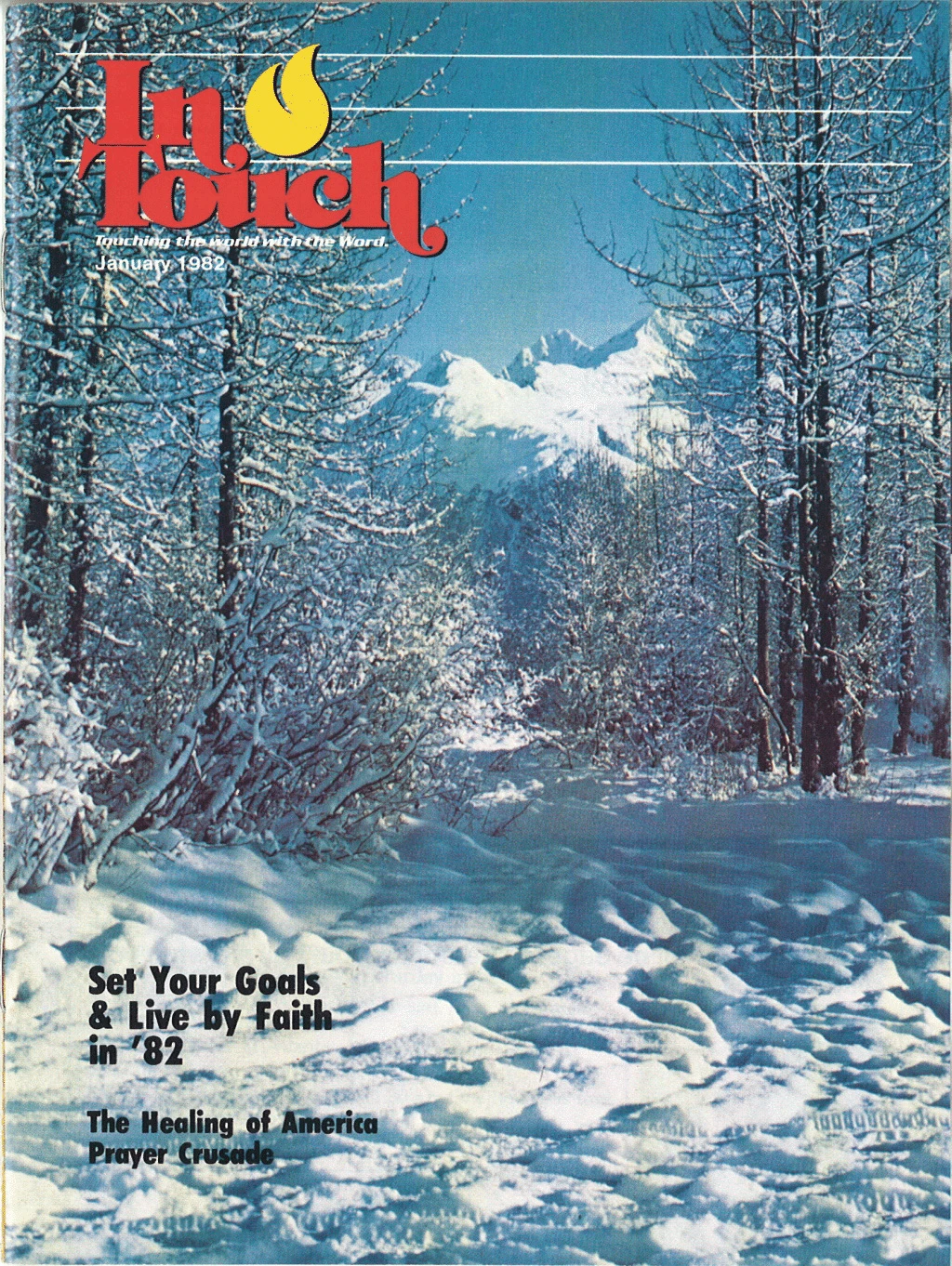 In Touch Magazine
While In Touch magazine began as a newsletter in 1979, it was first printed in digest form in 1982. Within the next 20 years, a Spanish language version En Contacto would be launched, as well as a French version En Contact for distribution in Quebec, Canada.
1984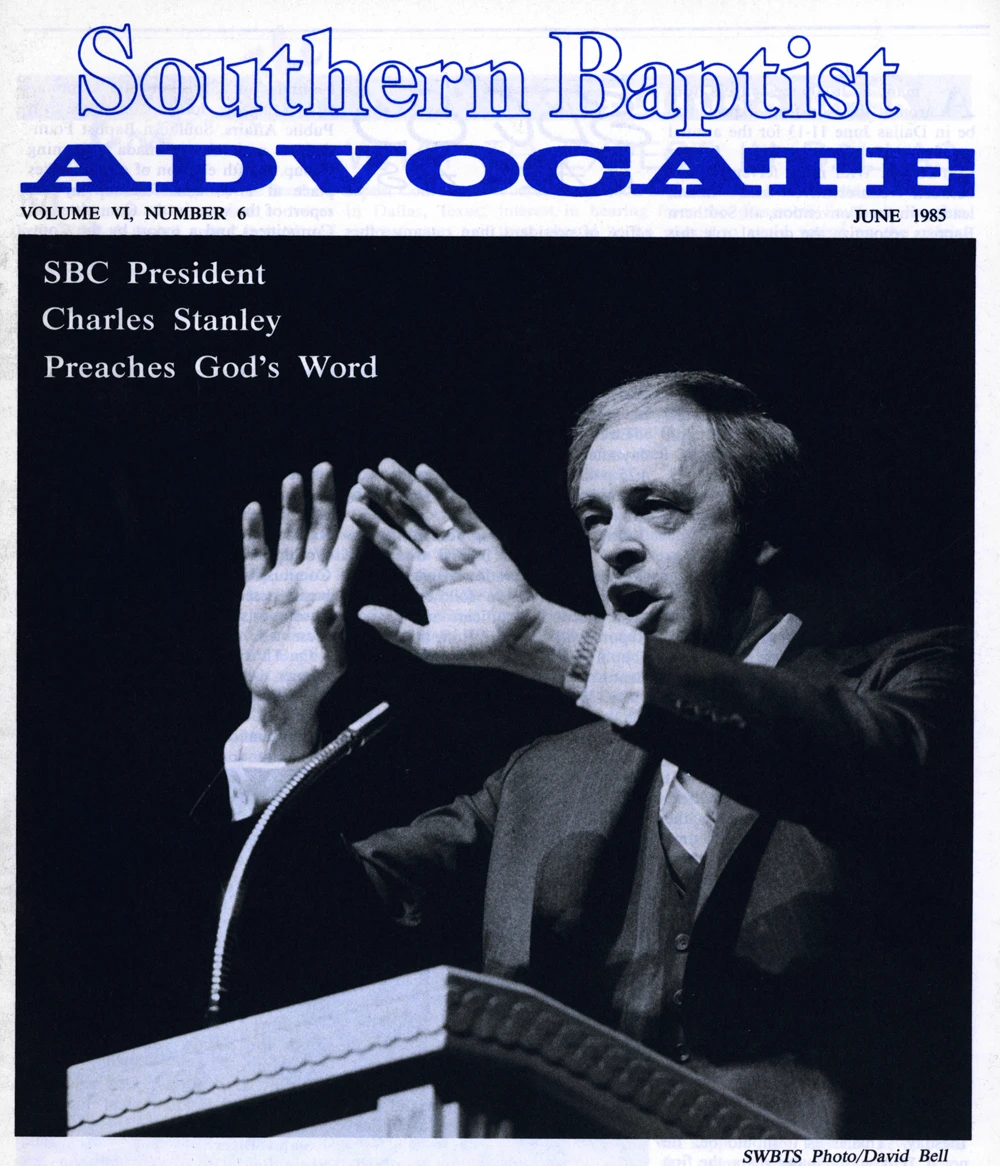 President of the Southern Baptist Convention
June 1984
In June of 1984, Dr. Stanley was elected president of the Southern Baptist Convention in Kansas City, Missouri, at a pivotal time in the organization's history. The SBC was divided over the inerrancy of Scripture. Dr. Stanley won the vote by 52.18 percent. He was also re-elected the following year on June 11, 1985, in Dallas, Texas, helping to ensure biblical inerrancy to be a trademark value of Southern Baptists.
1988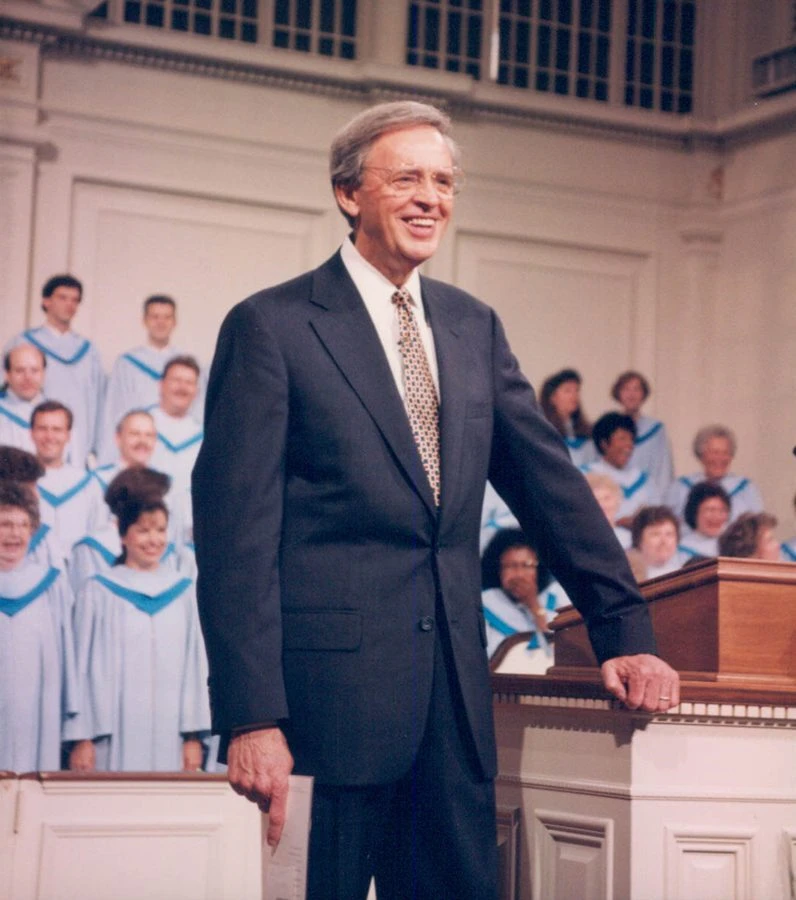 National Religious Broadcasters
February 1988
In February of 1988, Dr. Stanley was inducted into the National Religious Broadcaster's (NRB) Hall of Fame for the consistent excellence of his broadcast and leadership in the realm of Christian television and radio.
1989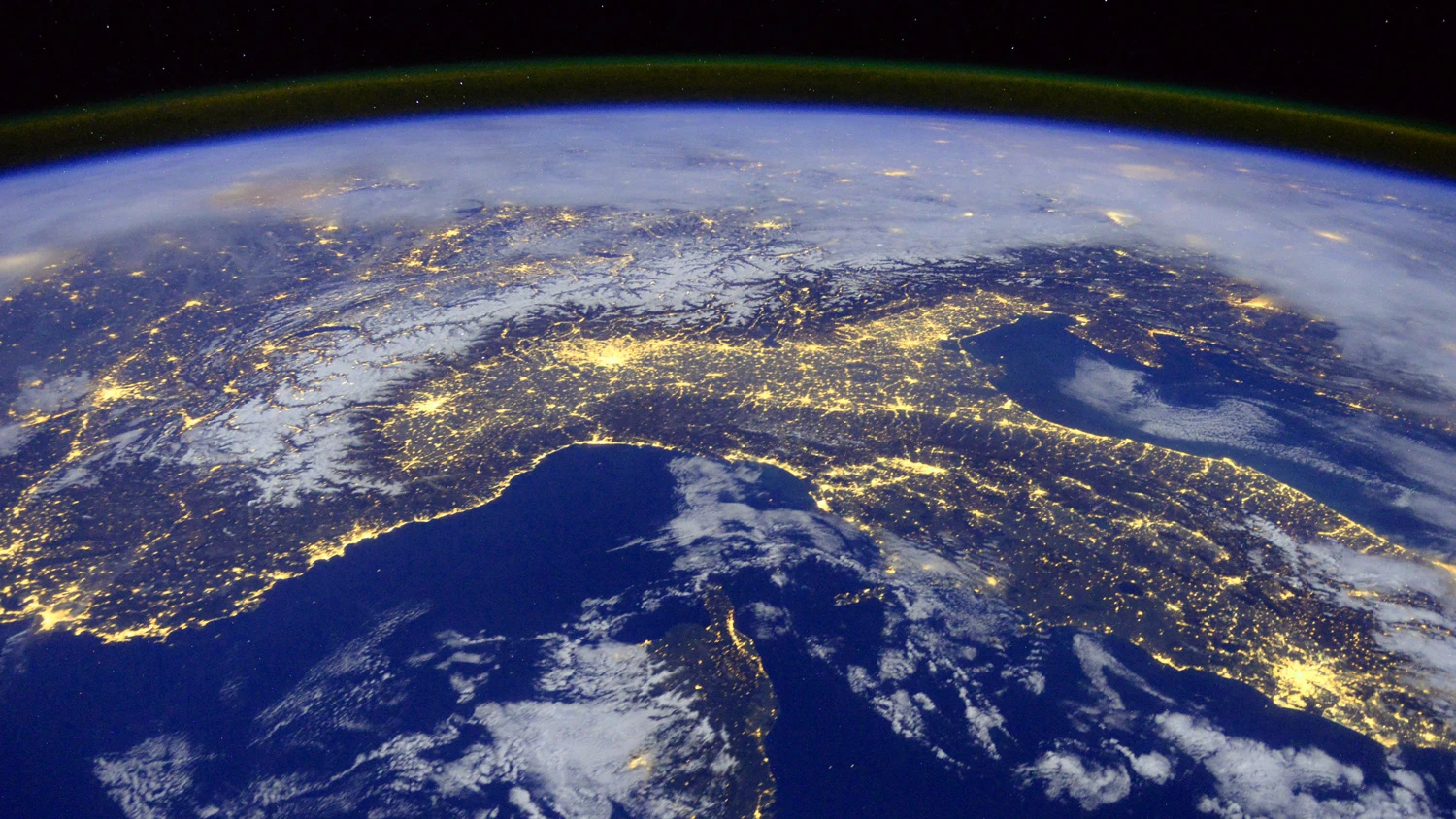 A Vision for the World
August 1989
In August of 1989, while preparing for a rally in Kansas City, Missouri, the Lord led Dr. Stanley to Psalm 67:2, which states "Send us around the world with the news of Your saving power and your eternal plan for all mankind" (TLB). As he looked out his hotel window at the city rooftops covered with satellite dishes and broadcast antennas, he felt God tell him, "That's the way I'm going to do it. That is how I will use you to send the gospel around the world."
1990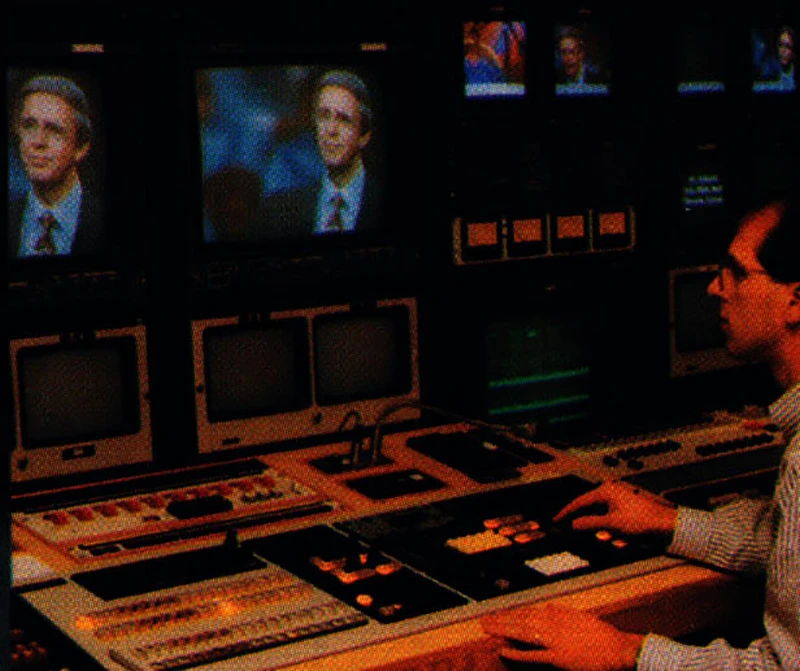 "In Touch with Dr. Charles Stanley" Expands Internationally
In Touch begins broadcasting on Russian television in 1990, and by the end of 2005, In Touch is broadcasting in 17 major African languages. The ministry would eventually have ministry resources available in 127 languages.
1992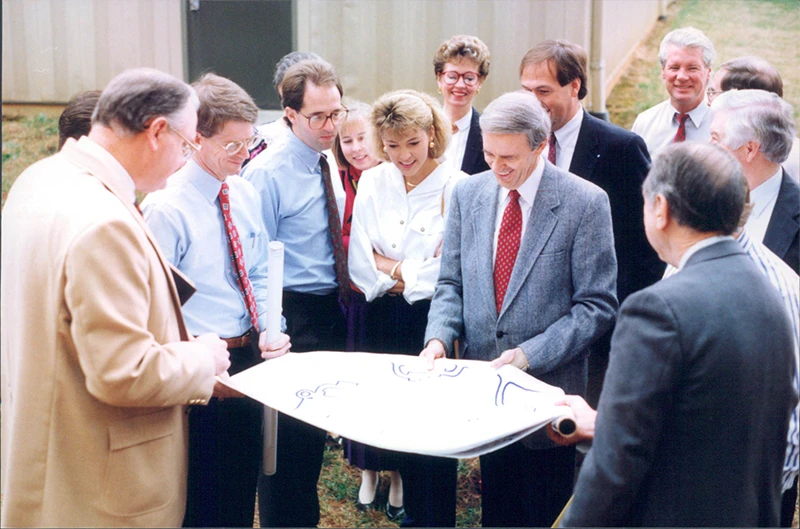 First Baptist Atlanta Opens Dunwoody Location
April 1992
While the church had voted to purchase the old Avon property in north Atlanta on October 16, 1988, the building required renovations. (In the photo, Dr. Stanley, Andy and his wife Sandra, and others review construction plans for the new sanctuary.) First Baptist Atlanta was finally able to hold its first service in the new Dunwoody location in April of 1992.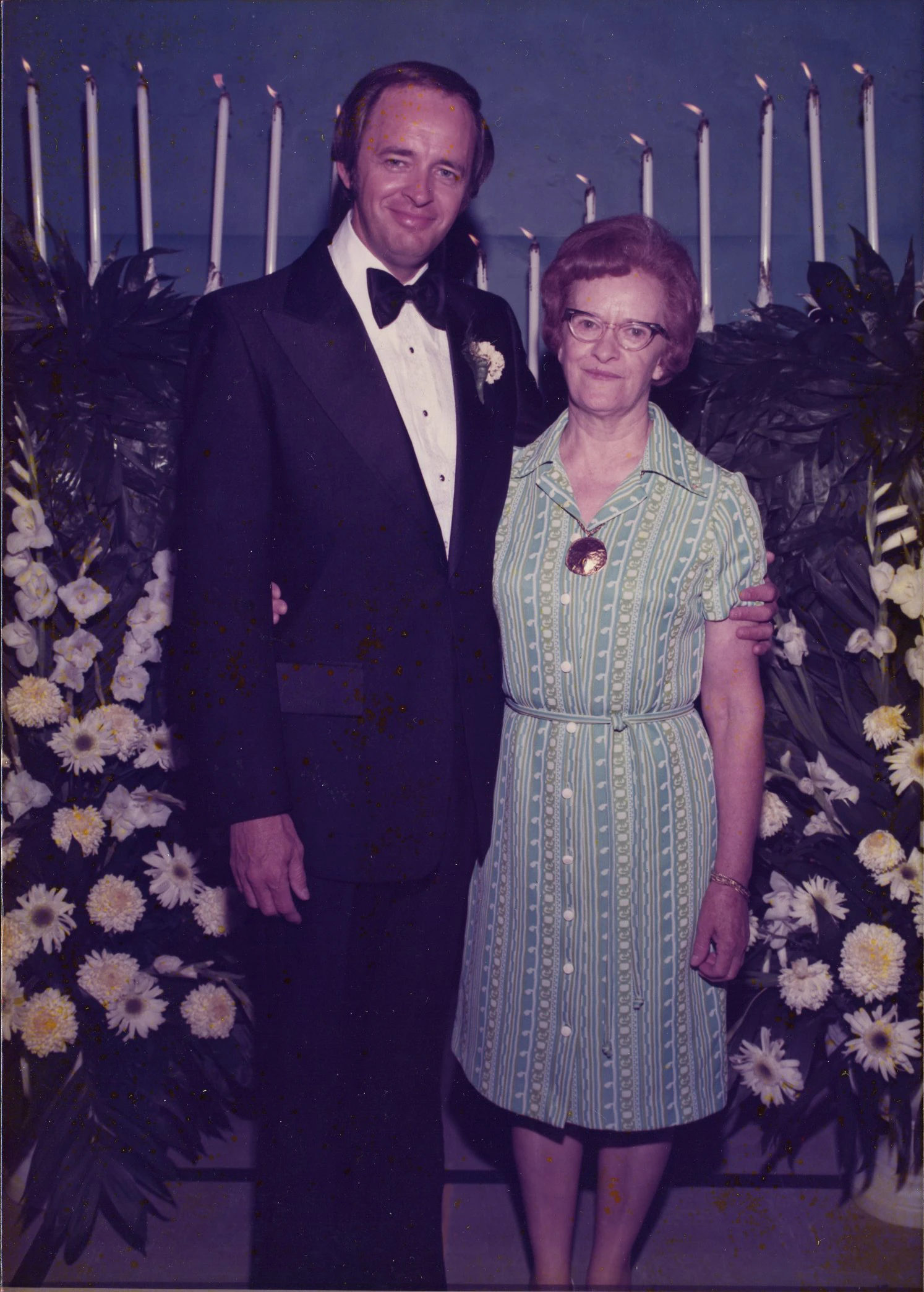 The Death of His Mother
November 29, 1992
On November 29, 1992, at the age of 83, Dr. Stanley's beloved mother went home to be with the Lord. He grieved her loss, but took comfort in knowing she is with the Lord and he will see her again.
1994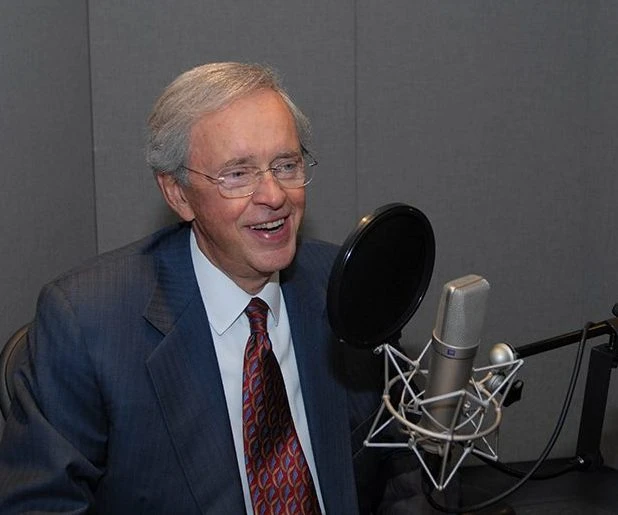 "En Contacto con Dr. Charles Stanley" Begins Airing on Radio
In 1994, In Touch's Spanish ministry, Ministerios En Contacto, began airing on radio stations across North America, Latin America, and other Spanish-speaking nations worldwide.
1995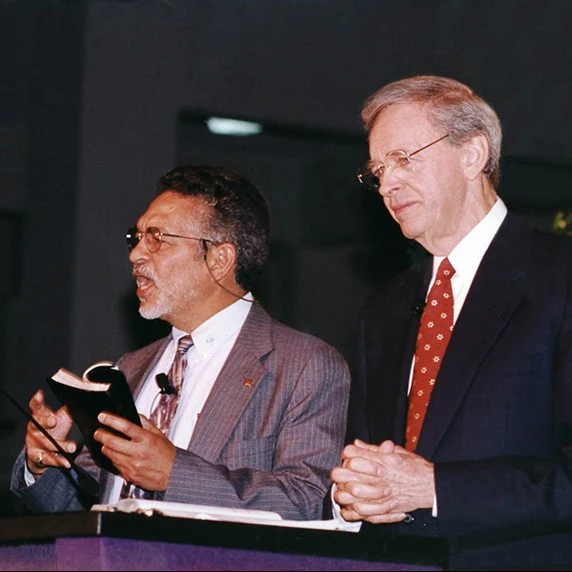 "En Contacto con Dr. Charles Stanley" Begins Airing on Television
The first television broadcast of En Contacto hit U.S. airwaves in 1995. (Pictured: Dr. Stanley with José "Chema" Reinoso, the voice of Dr. Stanley in Spanish.) By 1998, En Contacto is in every Spanish-speaking country.
1996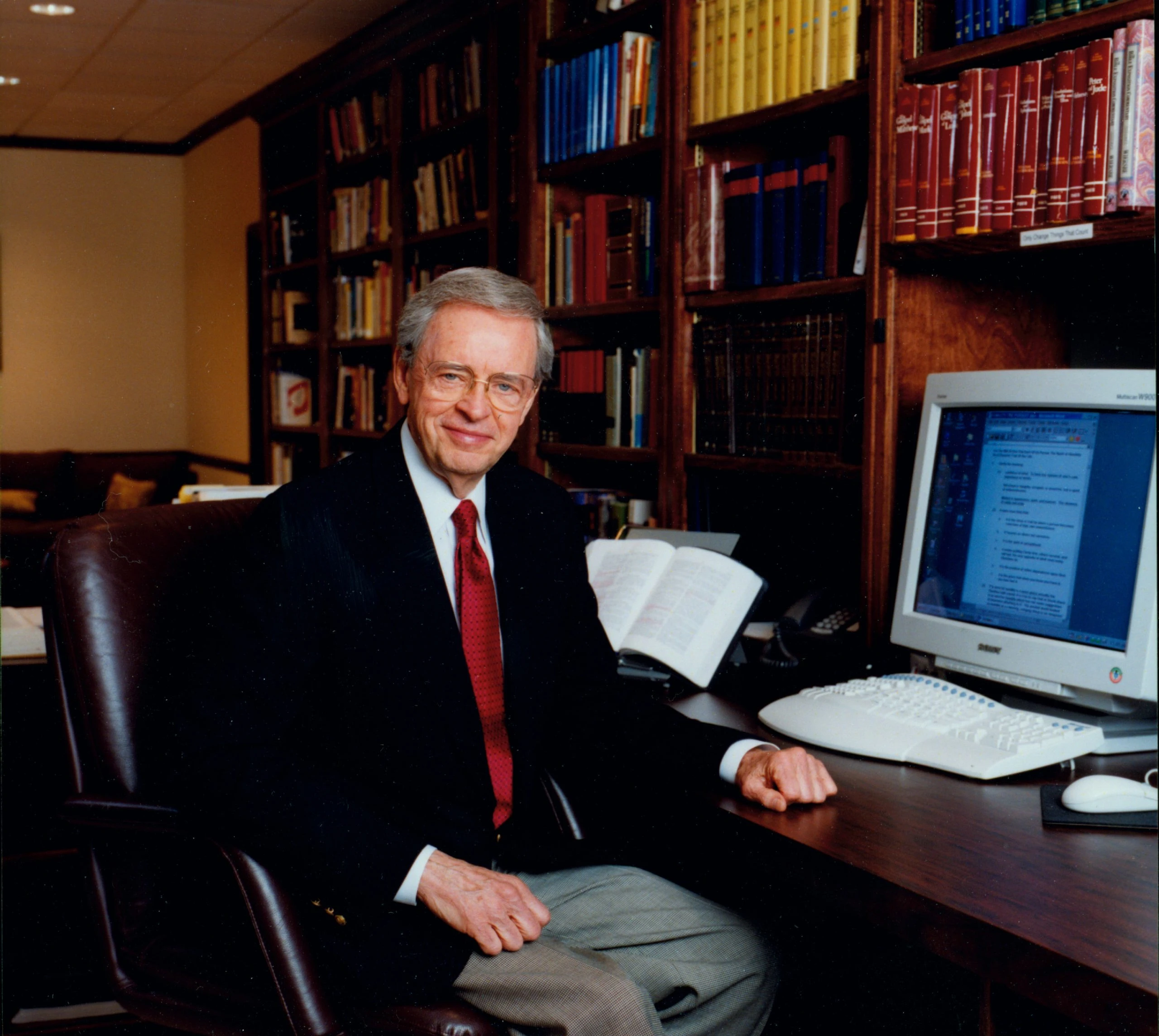 1997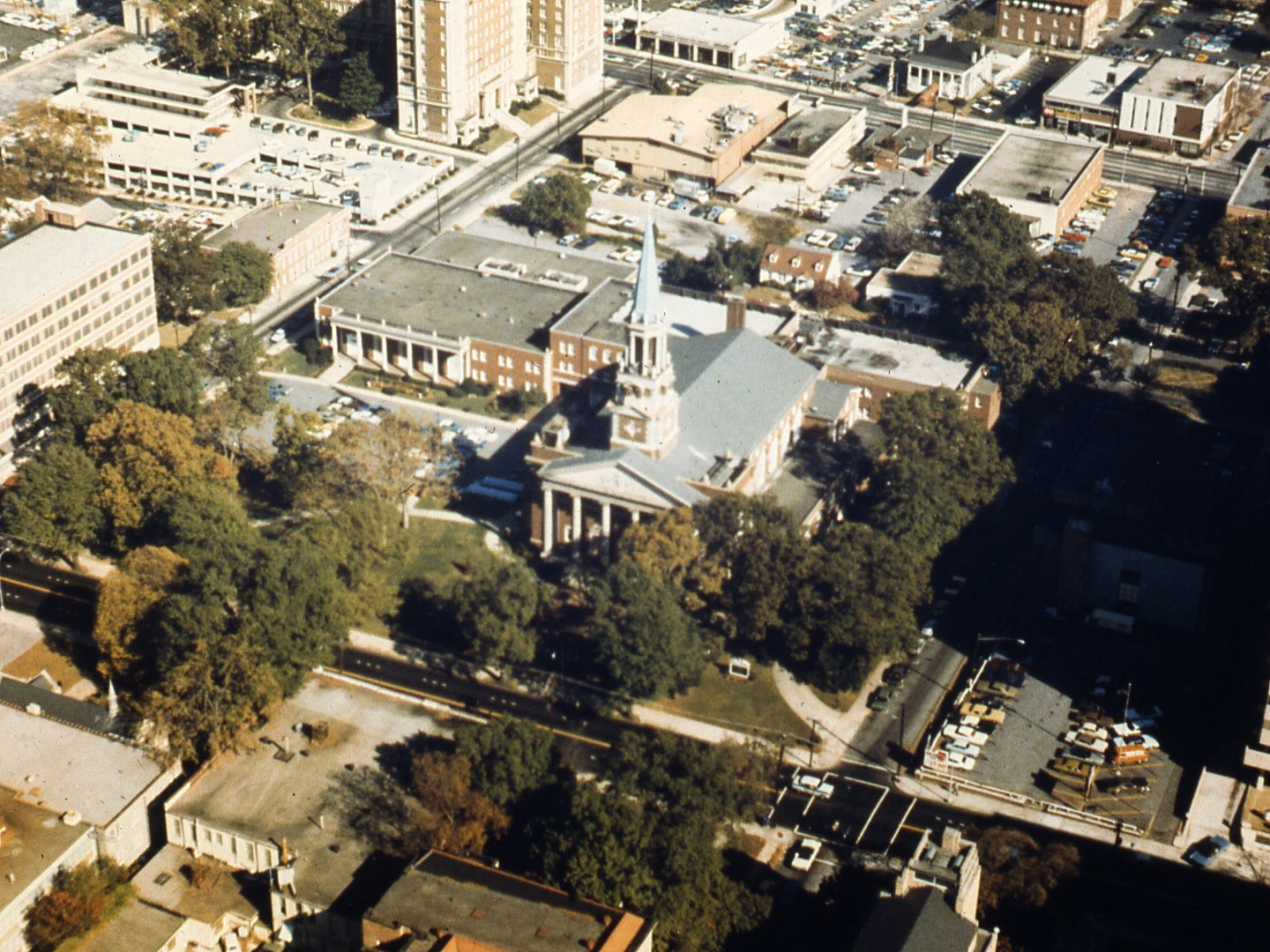 First Baptist Atlanta Closes the Downtown Location
April 6, 1997
First Baptist Atlanta held its last service in the historic downtown facility on April 6, 1997. The following week, the whole congregation worshipped together at the Dunwoody location.
2003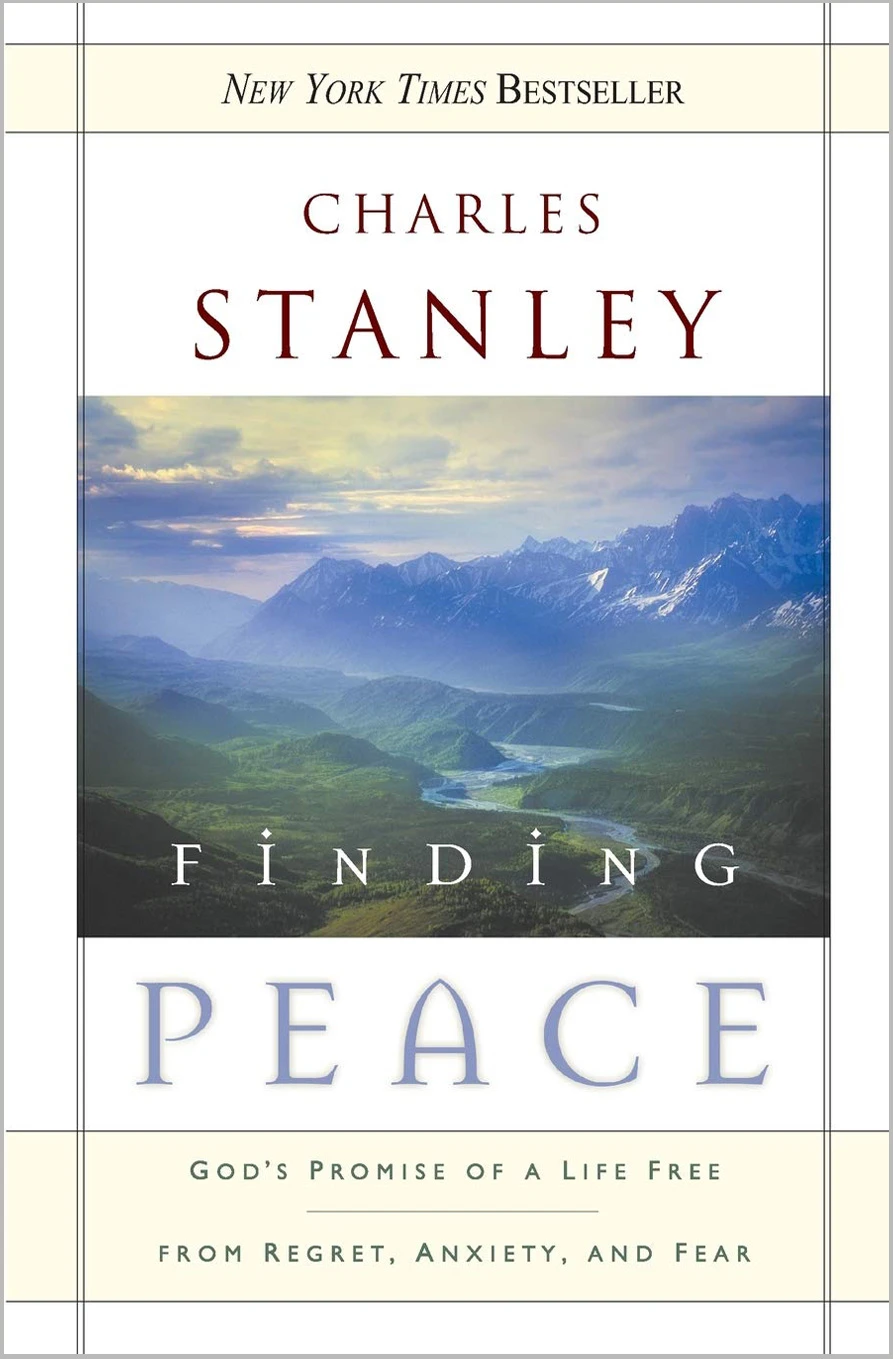 New York Times Bestselling Author
September 2003
In 2003, Dr. Stanley became a New York Times bestselling author with his book, Finding Peace. Throughout his life, he authored more than 70 books.
2005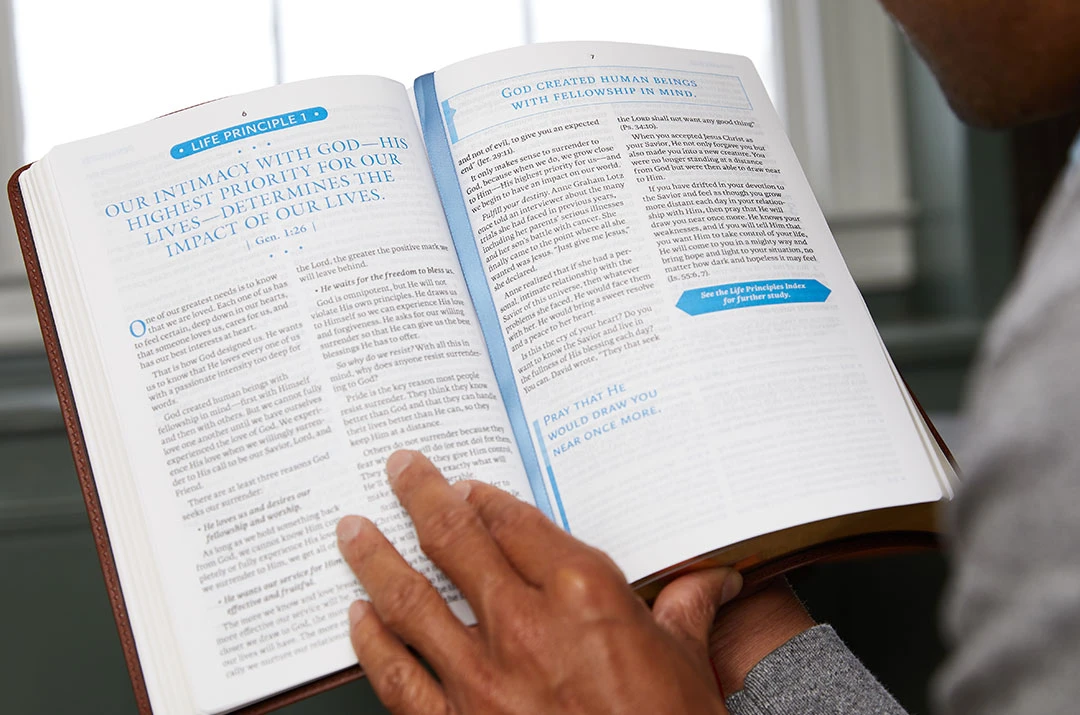 The Charles F. Stanley Life Principles Bible
November 2005
The Charles F. Stanley Life Principles Bible was first published in November of 2005. It features the timeless wisdom of Scripture and the foundational principles that have guided Dr. Stanley's life.
2006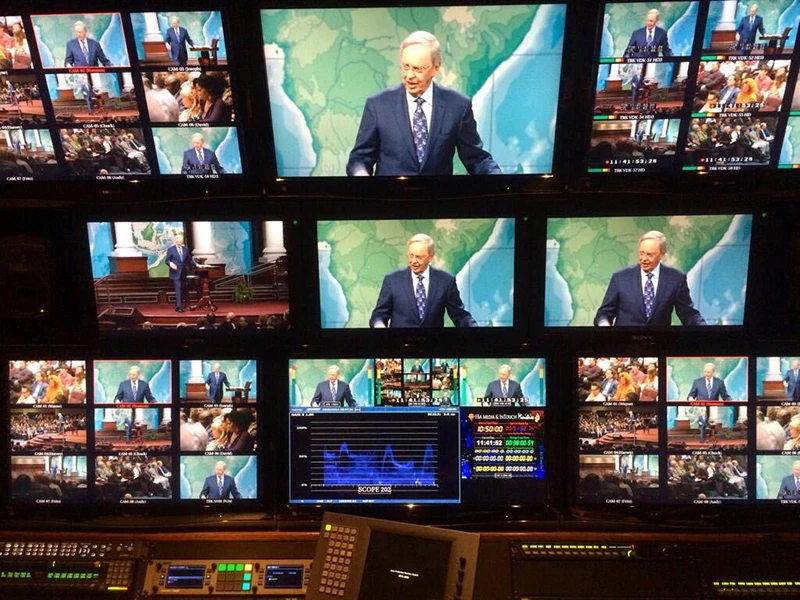 100 Languages
In 2006, Dr. Stanley's messages were translated into the 100th language, marking the achievement of a long-time goal for his ministry. As of today, Dr. Stanley's sermons have been translated into 127 heart languages.
2007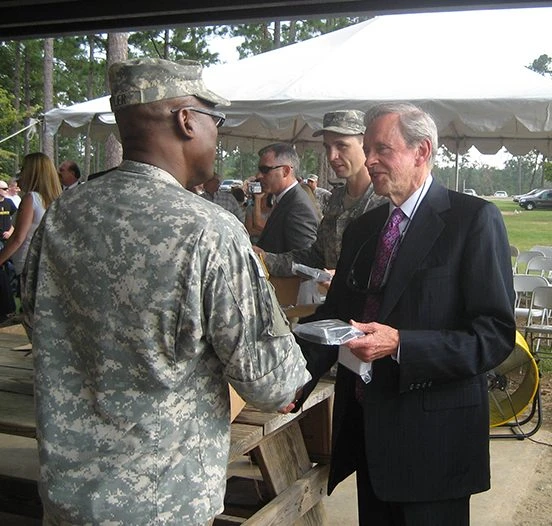 In Touch Messengers
May 2007
In Touch Ministries began sending In Touch Messengers - solar-powered audio devices with the Bible and Dr. Stanley's sermons - to U.S. military troops in May 2007. In Touch would go on to distribute Messengers around the world in more than 100 languages, including Spanish, French, Mandarin, Arabic, Russian, Hindi, Indonesian, Telugu, and Bengali. In 2015, the Messenger Lab was born, expanding the Messenger ministry into more devices.
2014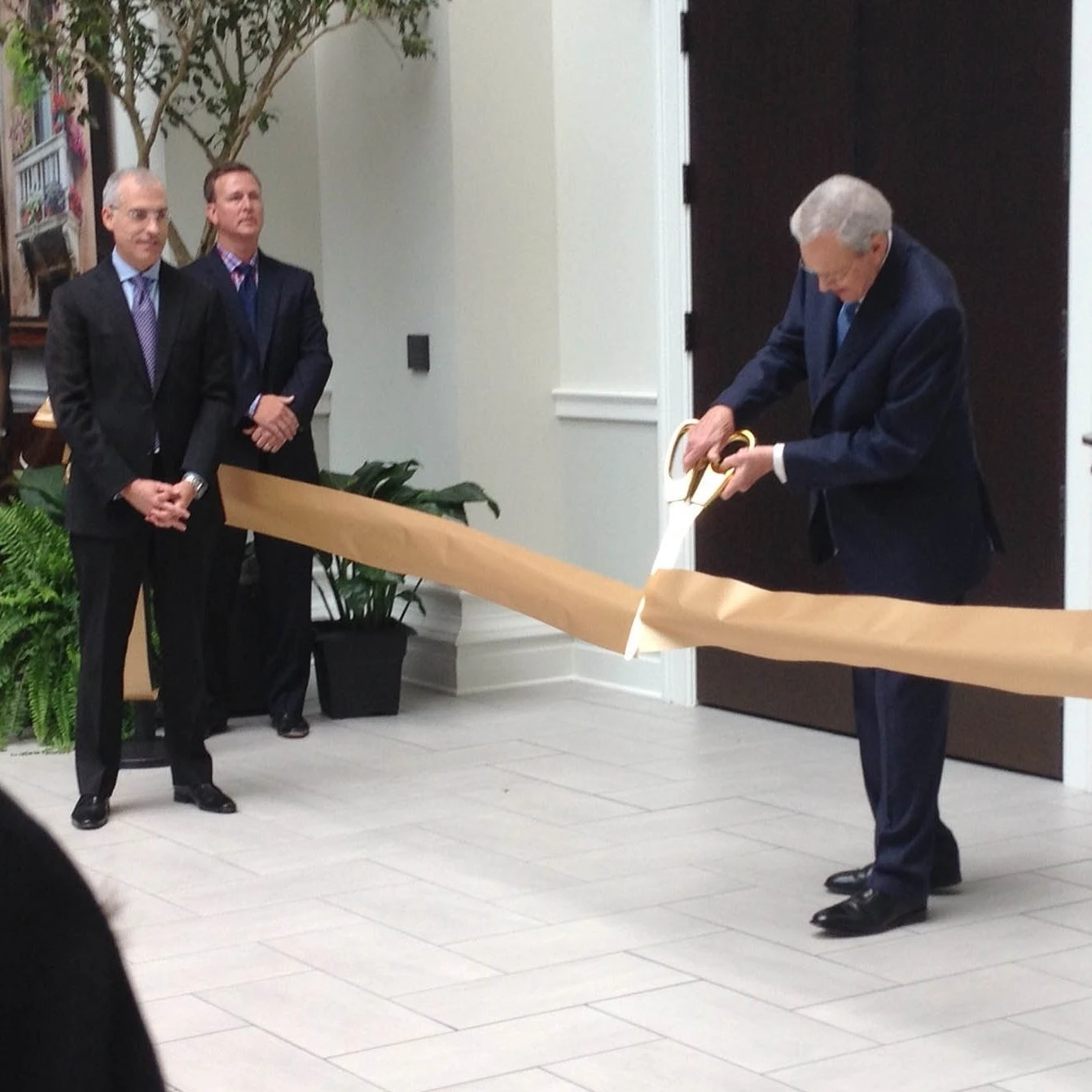 In Touch Studios
June 18, 2014
In the summer of 2014, In Touch dedicated In Touch Studios, a state-of-the-art recording facility located adjacent to In Touch Ministries' main campus. This studio allows the ministry to create special television programming and seats up to 400 guests.
2017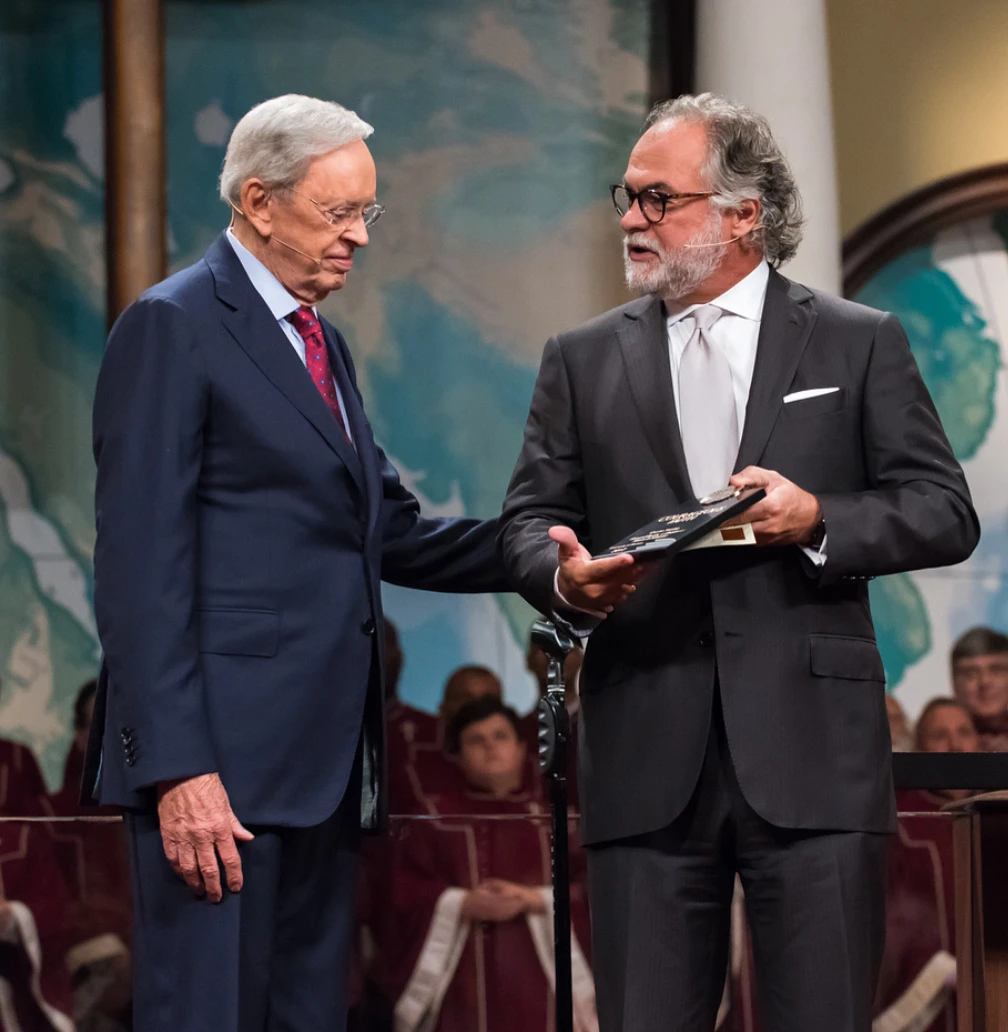 A Life Worth Reading About
September 24, 2017
During a service at First Baptist Atlanta, Dr. Stanley was awarded with the Evangelical Christian Publisher Association's Christian Book Award for his autobiography, Courageous Faith, in the category of Best Biography and Memoir.
2019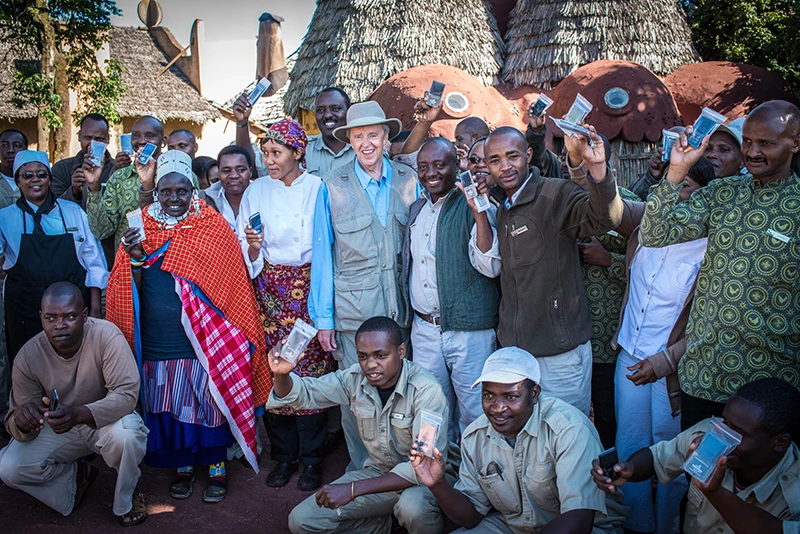 1,000,000th Messenger
March 2019
In March of 2019, Dr. Stanley dedicated the 1,000,000th In Touch Messenger to be distributed.
2020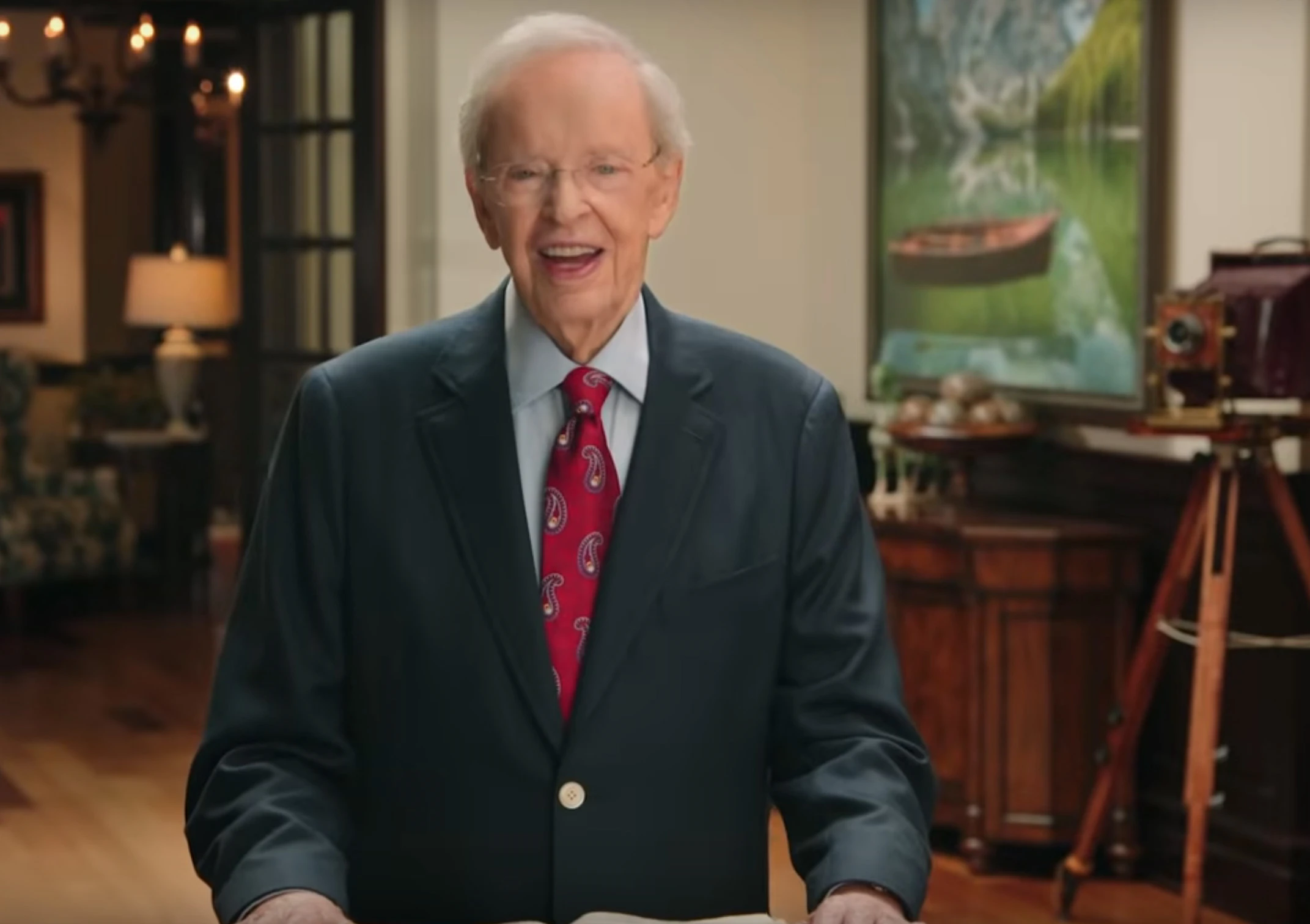 Pastor Emeritus
September 13, 2020
On September 13, 2020, Dr. Stanley announced that he was stepping down from his position as Senior Pastor of First Baptist Church of Atlanta and assuming the new role of Pastor Emeritus. Dr. Stanley served First Baptist Atlanta for more than 50 years.