Dr. Charles F. Stanley was the senior pastor of First Baptist Church Atlanta for more than fifty years. He was also the founder of In Touch Ministries and a New York Times best-selling author, who wrote more than seventy books encouraging people to seek Jesus as their Savior and know Him as their wise and loving Lord. Charles Frazier Stanley was born September 25, 1932, in the small town of Dry Fork, Virginia. The only child of Charley and Rebecca Stanley, Charles came into the world during a time when the entire nation felt the grip of the Great Depression. To make matters worse, just nine months later, his father Charley died at the young age of 29. However, Charles refused to let the Great Depression or the difficulties of his life define him. Through the excellent counsel and example of his godly mother, Rebecca, he learned to trust God and obey His Word wholeheartedly. At the age of fourteen, Dr. Stanley received a clear call to the ministry and—like his father and grandfather before him—he took up the mantle to preach the gospel to whomever would listen.
Dr. Stanley received his Bachelor of Arts degree from the University of Richmond in 1956. That same year, on August 19, Dr. Stanley was ordained to the ministry at Moffett Memorial Baptist Church in Danville, Virginia. From there, he pursued his Bachelor of Divinity degree from Southwestern Baptist Theological Seminary. He later earned his master's and doctorate degrees in Theology from Luther Rice Seminary.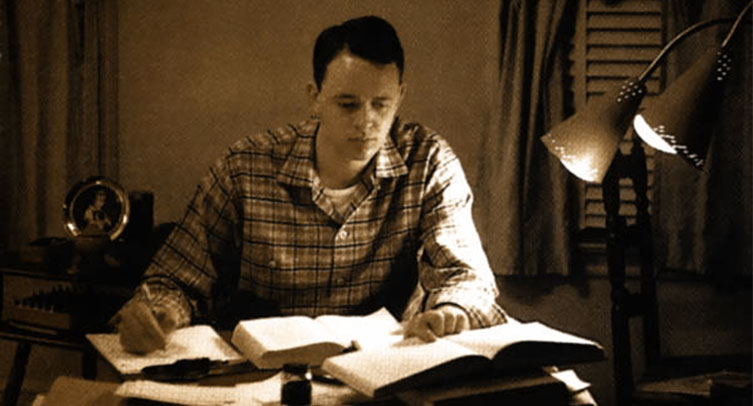 Dr. Stanley began pastoring in 1957 at Fruitland Baptist Church in North Carolina, where he also taught homiletics, preaching, and evangelism at the Fruitland Bible Institute. He went on to serve as pastor of First Baptist Church of Fairborn, Ohio, in 1959; First Baptist Church of Miami, Florida, in 1962, where he also founded the George Mueller Christian School in 1966; and First Baptist Church of Bartow, Florida, in 1968. On October 1, 1971, Dr. Stanley became senior pastor of the First Baptist Church of Atlanta, Georgia, where he served until his homegoing. In 1972, he launched a half-hour program called "The Chapel Hour" on Atlanta stations WXIA-TV 11 and WANX 46. Looking for a practical Bible teaching program, the Christian Broadcasting Network contacted Dr. Stanley in 1978 to request that the program be included in its new venture—a satellite distribution network to cable systems. That broadcast grew from 16,000 local Atlanta viewers to a nationwide audience in one week. By 1982, In Touch Ministries was incorporated and began radio syndication. At its height, the "In Touch with Dr. Charles Stanley" program reached almost every major market in the United States, broadcasting to more than 115 million households domestically with the message of Christ's sufficiency for life's demands. Dr. Stanley was inducted into the National Religious Broadcaster's (NRB) Hall of Fame in 1988 and also served two terms as president of the Southern Baptist Convention (1984–1986).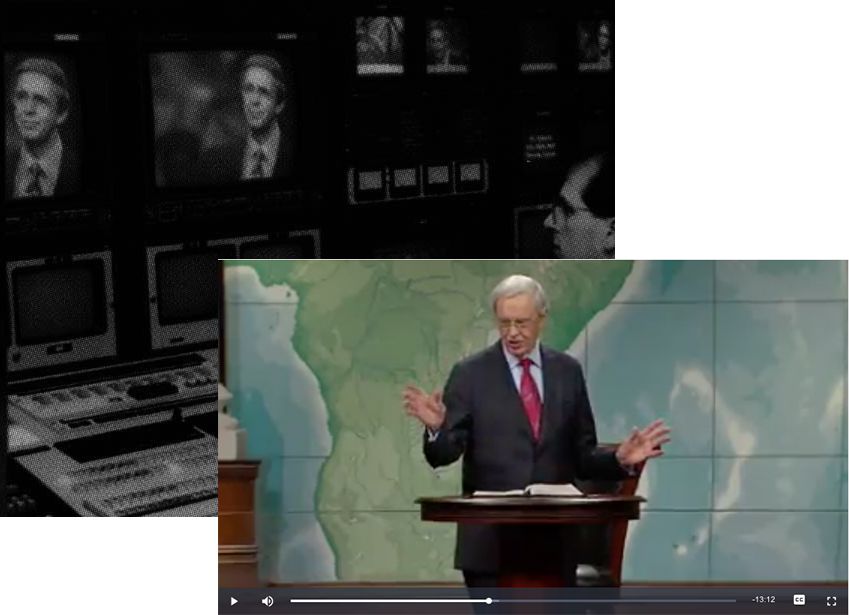 However, a turning point for Dr. Stanley's ministry came in August 1989, when he spoke in Kansas City, Missouri, for an ITM rally. He returned to his hotel room to seek God's guidance on a matter, and, as he prayed, his mind kept returning to Psalm 67:2 (TLB), "Send us around the world with the news of Your saving power and your eternal plan for all mankind." Dr. Stanley said, "When I was done praying, I got up and looked out the large window at the Coliseum where the rally was being held. Right next to it was a rooftop covered with satellite dishes and broadcast antennas. In that moment, God said to me, 'That's the way I'm going to do it. That is how I will use you to send the gospel around the world.'"
From that point on, Dr. Stanley tirelessly sought out and employed innovative technologies to send the message of Jesus Christ to the ends of the earth. At the time of his passing, the "In Touch" program was being broadcast on more than 4,000 television, radio, and satellite networks and stations worldwide, and his sermons had been translated into 127 heart languages. Throughout his life and ministry, Dr. Stanley demonstrated an intimate awareness of people's needs and provided Christ-centered, biblically-based principles for everyday life. His motivation was best represented by the truth found in Acts 20:24 (TLB): "Life is worth nothing unless I use it for doing the work assigned me by the Lord Jesus—the work of telling others the Good News about God's mighty kindness and love." Dr. Stanley always understood that it wasn't by one's strength or talent that people would find hope and salvation, but in Christ working through willing, obedient vessels. He said, "It is the Word of God and the work of God that changes people's lives." Certainly, the Lord worked powerfully through the obedient, submitted life of Dr. Charles Stanley.